As a global company with more than 9,000 employees across 40 countries, we benefit from a lot of cultural diversity within our workforce. And every year, we celebrate some of the key events and observances that are important to colleagues around the world, from Lunar New Year, to International Women's Day, to Global Diversity Month. Here's our look at Eid al-Fitr.
The end of the holy month of Ramadan is celebrated by Muslims the world over with Eid al-Fitr – also known as the festival of breaking the fast. It's a joyous time, as family and friends come together to pray and eat. We caught up with a few of our Keller colleagues to find out how they celebrated Eid – and what impact the COVID pandemic had on their usual plans.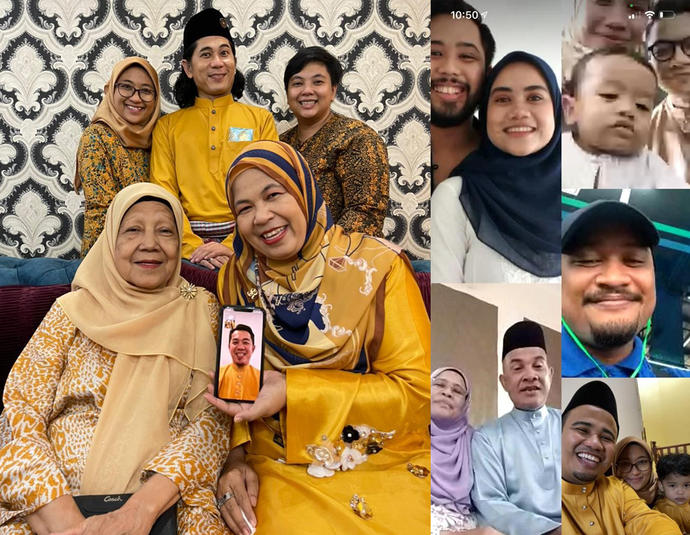 "We seek forgiveness to have better relationships"
Siti Shaika Fatima Jamaudin
Safety & Health Officer, Keller Malaysia 
Eid in Malaysia is known as Hari Raya and is the first day of the Islamic month of Shawwal. It's a special day when family members get together.
Usually, each year we take it in turns to visit my parents or my husband's parents. Unfortunately, his family are in the northern part of Malaysia so we can't visit them at the moment because of travel restrictions. Instead, we spent this year with my mother, brother and sister in Kuala Lumpur.
During Eid we wear new clothes, traditional attire known as Baju Kurung for women [a loose-fitting, full-length dress with blouse and skirt] and Baju Melayu [a long-sleeved shirt and trousers with skirt-like adornment over the top].
The night before, we prepared traditional food such as chicken or beef rendang and rice cakes wrapped in diamond-shaped palm leaves.
On the day itself we sat down with family and sought forgiveness from each other, and older family members give the younger ones ang pao – envelopes containing money.
For me personally, I like that we celebrate happiness and joy. But the fact that we seek forgiveness and forgive others so we can have better relationships is very meaningful to me. 
"It's sad that we can't meet family in our home country… but things are getting better"
Muhammad Zaman 
Deputy General Manager (Commercial & Technical), Keller Turki, Saudi Arabia
I'm originally from Pakistan, but I've lived in the Middle East for 15 years. It's sad that we can't go back and see relatives, and the kids can't see their cousins. I have a two-year-old who my family there haven't even met.
Last year in particular was really heartbreaking, but this year, post-immunisation, things are getting better – we're allowed to go to the mosque, provided we stay 2m apart, and the restrictions within the country are lifting.
Although we can't go back to Pakistan, the holidays give us the opportunity to see more of Saudi Arabia and experience its rich history and culture.
We live in the east where the temperatures are rising, so for Eid we went to the cooler hill stations in the west. We spent some quality time together and the kids were excited they could finally go out of the house. My wife is also a talented make-up and henna artist, so just before Eid her friends came over for her to do their henna designs.
In Saudi Arabia we don't have as many holidays throughout the year as some of the other Middle Eastern countries, so we tend to get a longer holiday at Eid – about a week. But it's not just about having a vacation, it's also about saying thanks to God and sharing happiness with others.
This past year has been very difficult for a lot of people. I am blessed to have money and a job, so an important part of our religious and humanitarian obligation is zakat – donating money to those less fortunate.
On the day, Eid starts with a morning prayer and then we come home and have special home-cooked sweets that we share with friends and neighbours. We have a barbecue with some friends, but this Eid we also spent time on the phone and video calls with family we couldn't be with. 
"All my family are vaccinated, so we could get together this year"
Ahed Kharbtli 
Sales Engineer, Keller Grundbau, UAE
Thankfully COVID isn't too bad in the UAE right now. This time last year you needed a permit to go out for two hours to buy groceries; today many people are vaccinated and there's no quarantine. I'm born and raised in Dubai and my parents and brothers are all vaccinated, so we could get together this year. I also enjoyed meeting up with friends.
Everyone has a very busy lifestyle so it's important to have this time with family and friends. Last year was difficult, not being able to meet with my parents and others who live in the same city.
It's a real mix of nationalities in UAE, with people from all over the Middle East – Syria, Jordan, Egypt… so you get to see everyone's traditions. I once spent Eid in Syria and there they spend three whole days going from house to house to meet with people!
After working and fasting for a month during Ramadan, Eid is a great time to recharge your batteries, but most of all it's about being with people and maintaining those relationships.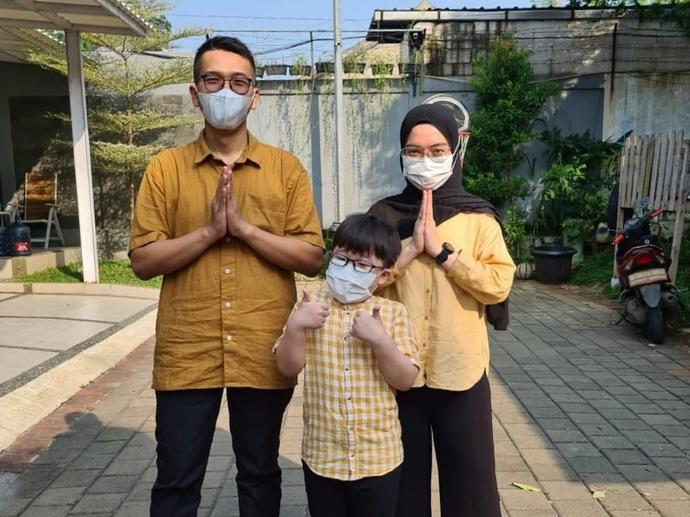 "It's very beautiful that people can reconnect"
Defry Setyo Prayogo
Business Development Engineer, Keller Franki, Indonesia
This year me, my wife and son spent Eid in our neighbourhood in Jakarta. We couldn't go back to my hometown where my mum lives, due to travel restrictions.
The COVID situation here is that the numbers are still high, but vaccinations are rolling out and so we hope this 'new normal' goes back to real normal soon.
The night before Eid we chant the takbir to praise God and celebrate the next day's activities. The next morning we gather on a field with many other people to say the Eid prayers. Some people do the prayers in their home, but I prefer to go outside (of course by following health protocols), meet the neighbours and feel the ambience.
Everyone is busy with work and life, so Eid is the chance to reconnect with people and celebrate relationships with family. It's very beautiful that many people can reconnect. We can reconnect even we are apart thanks to video calls.
In Indonesia we wear new clothes and have a special meal. Each area of Indonesia has its own dishes, but we have beef rendang, opor ayam (chicken soup in coconut milk) and hot and spicy sambal goreng kentang (potatoes and liver). Like in Malaysia, we also have ketupat – rice cake wrapped in a woven palm leaf. The food in Indonesia is very good!
The children receive money in envelopes and then, if we were at our home village, we would have visited the graveyard to say prayers for relatives and clean their graves.
Ramadan is like a month of training, with fasting, night prayers and giving to charity. So although Eid is the end of that and a chance to celebrate, it's important to me that we don't just forget everything we did during Ramadan. You have to focus on continuous improvement and make sure you're a better person by next Eid.