News article category
Corporate
Keller Group plc ('Keller' or 'the Group'), the world's largest geotechnical specialist contractor, today announces that it has identified a financial reporting fraud in its Austral Business Unit in Australia, and issues a trading update for the year ended 31 December 2022.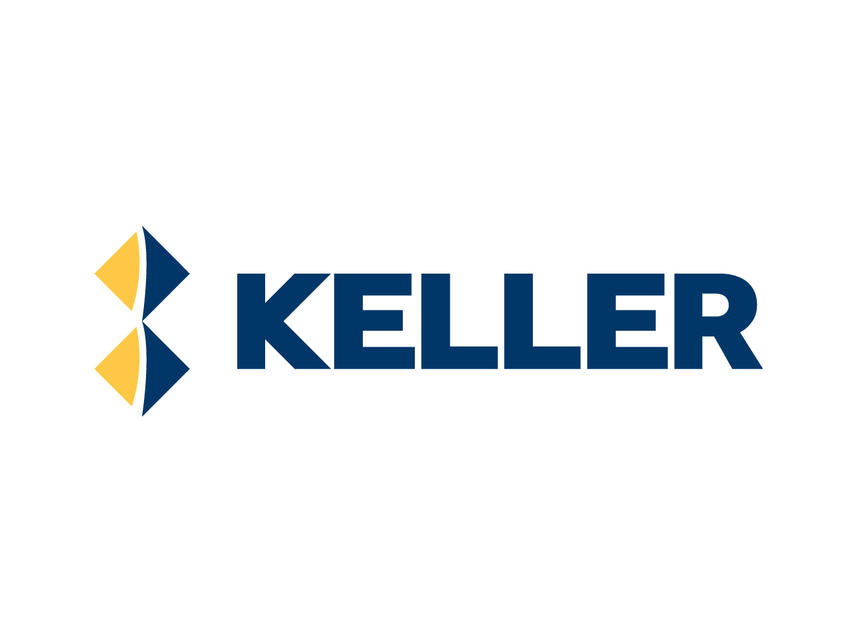 Fraud investigation
The Group announces that, following an internal management operational review, it has recently identified an apparently deliberate and sophisticated financial reporting fraud discrete to the Austral business in Australia, a business unit within the AMEA (Asia-Pacific, Middle East and Africa) Division. As a result of the review, two individuals have been summarily dismissed. Austral, contributing c 3% of Group revenue, is a unique business within the Group, and is the only business that exclusively accounts for revenue on a percentage of completion basis in the division. An internal investigation is underway and we are in the process of appointing an external adviser to undertake an independent investigation.
Financial impact and year end update
The financial reporting fraud relates to the overstatement of Austral's performance from 2019 onwards. The impact of the financial reporting fraud on the Group's historical operating profits is currently estimated to be approximately £6m related to the first half of 2022, and £8m to £10m relating to prior years. Whilst the fraud continued in the second half of 2022, and has impacted the Board's expectations for the 2022 full year results, the Group's overall performance in the second half has been strong, and therefore the Board now expects the Group to report a full year operating profit slightly below the bottom end of the range of market expectations1. The Board's expectations for 2023 and beyond remain unchanged. Given this is a reporting issue, there is no impact on the Group's year end cash position and therefore we expect year end net debt/EBITDA leverage to be at least in line with market expectations of c1.3x. As announced in October 2022, the Board will recommend a further 5% increase in the final dividend to 24.5p (2022: 23.3p), bringing the 2022 total dividend payable to 37.7p (2021: 35.9p).
Further details relating to these matters will be set out with the FY 2022 results which will be announced on 7 March 2023.
Divisional update
In North America, trading continued with a high level of activity. As a result of management actions, the challenges in the foundations business in the first half relating to inflation and supply chain have in part receded, and project execution issues have reduced, benefitting the operating margin. In Europe, trading remained robust in the second half, despite the operational challenges following the disruption and economic uncertainty in the region primarily generated by the war in Ukraine. Notwithstanding the issue in Austral, the AMEA Division more widely is performing strongly. Work on the major NEOM project in Saudi Arabia has commenced and this will continue to evolve into a significant and material opportunity for 2023 and beyond.
1 Analyst consensus underlying operating profit for FY 2022: £111m; range: £109m - £114m. 
We have responded swiftly and decisively to a serious issue within one of our business units and a full investigation is underway. Until this process is complete and its consequences fully understood, it is inappropriate to comment further. The Board and management team has taken, and will continue to take, all actions we think appropriate to ensure the maintenance of both high ethical and professional standards and resilient and effective controls throughout our organisation.

The Group continues to perform well overall with the momentum achieved in the first half of the year continuing in the second half. We are also benefitting from the actions we have taken to improve performance in North America foundations business. Our substantial order book, together with the significant potential of the NEOM project, support our confidence in the Group's prospects in both the short and medium term."
Chief Executive Officer
For further information, please contact:
Keller Group plc
www.keller.com
020 7616 7575
Michael Speakman, Chief Executive Officer
David Burke, Chief Financial Officer
Caroline Crampton, Group Head of Investor Relations
    
FTI Consulting
Nick Hasell / Matthew O'Keeffe
020 3727 1340
Notes to editors:
Keller is the world's largest geotechnical specialist contractor providing a wide portfolio of advanced foundation and ground improvement techniques used across the entire construction sector. With around 10,000 staff and operations across five continents, Keller tackles an unrivalled 6,000 projects every year, generating annual revenue of more than £2bn.
Cautionary statements
This document contains certain 'forward looking statements' with respect to Keller's financial condition, results of operations and business and certain of Keller's plans and objectives with respect to these items. Forward looking statements are sometimes, but not always, identified by their use of a date in the future or such words as 'anticipates', 'aims', 'due', 'could', 'may', 'should', 'expects', 'believes', 'intends', 'plans', 'potential', 'reasonably possible', 'targets', 'goal' or 'estimates'. By their very nature forward-looking statements are inherently unpredictable, speculative and involve risk and uncertainty because they relate to events and depend on circumstances that will occur in the future. There are a number of factors that could cause actual results and developments to differ materially from those expressed or implied by these forward-looking statements. These factors include, but are not limited to, changes in the economies and markets in which the group operates; changes in the regulatory and competition frameworks in which the group operates; the impact of legal or other proceedings against or which affect the group; and changes in interest and exchange rates. For a more detailed description of these risks, uncertainties and other factors, please see the Risk Management approach and Principal Risks section of the Strategic Report in the Annual Report and Accounts. All written or verbal forward looking statements, made in this document or made subsequently, which are attributable to Keller or any other member of the group or persons acting on their behalf are expressly qualified in their entirety by the factors referred to above. Keller does not intend to update these forward looking statements. Nothing in this document should be regarded as a profits forecast. This document is not an offer to sell, exchange or transfer any securities of Keller Group plc or any of its subsidiaries and is not soliciting an offer to purchase, exchange or transfer such securities in any jurisdiction. Securities may not be offered, sold or transferred in the United States absent registration or an applicable exemption from the registration requirements of the US Securities Act of 1933 (as amended). 
This announcement includes inside information for the purposes of Article 7 of the Market Abuse Regulation No. 596/2014, as it forms part of the laws of England and Wales and is disclosed in accordance with the Company's obligations under Article 17 of those Regulations. On the publication of this announcement via a Regulatory Information Service, this information is considered to be in the public domain. The person responsible for making this announcement is Kerry Porritt, Group Company Secretary and Legal Advisor.

LEI: 549300QO4MBL43UHSN10
Classification: 2.2 Inside information