News article category
Corporate
Keller Group plc ("Keller" or the "Company") announces that Alain Michaelis has decided to step down as Chief Executive Officer ("CEO") and as a Director of the Company from 30 September 2019, by mutual agreement with the Board. Michael ("Mike") Speakman, Chief Financial Officer ("CFO") will become Interim CEO from 1 October 2019.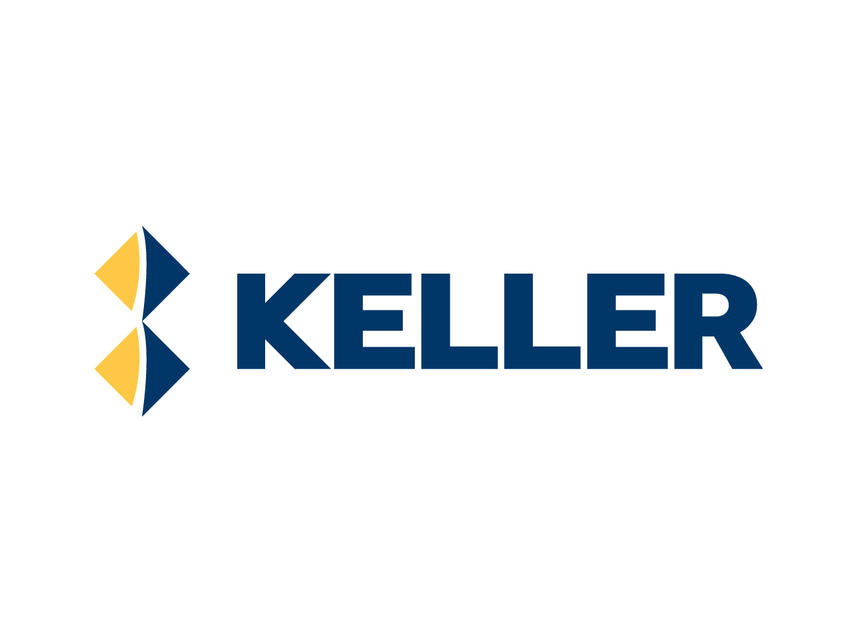 Alain will remain available to the Company until the end of 2019 to ensure an orderly handover. Mark Hooper, Group Financial Controller, will become Interim CFO. Mark will not join the Board but will attend all Board and Audit Committee meetings.
Peter Hill, Chairman of Keller, said "Alain has done a tremendous job over the last four years. The Board and I would like to thank him for his enormous contribution in evolving Keller into the more integrated and professional organisation it is today and overseeing what will be the transformation of Keller North America. Having provided these foundations for Keller's future success, Alain has decided now is the right time to step down and allow his successor to lead the next stage of Keller's development. The Board looks forward to working with the executive team as we focus even harder on driving financial performance and growing shareholder value."
Alain commented "It has been a privilege to lead this great and unique company through an important phase of our evolution. I wish all those in the whole Keller community the best for the future."
The process of recruiting Alain's successor will now commence and will be led by the Nominations Committee.
For further information, please contact:
Keller Group plc
Peter Hill, Chairman
Michael Speakman, Interim CEO
Caroline Crampton, Head of Investor Relations
www.keller.com
020 7616 7575
Finsbury
Gordon Simpson
James Kavanagh
020 7251 3801
This announcement contains inside information for the purposes of Market Abuse Regulation (Regulation (EU) No. 596/2014). Upon publication of this announcement, this inside information is now considered to be in the public domain. Announcement classification: 3.1 Additional regulated information required to be disclosed under the laws of a Member State. The person responsible for making this announcement is Kerry Porritt, Group Company Secretary and Legal Advisor.
LEI: 549300QO4MBL43UHSN10
Notes to editors:
On appointment as Interim CEO, Mike Speakman will receive an annual salary of £500,000, lower than that of Alain Michaelis but otherwise with similar terms and conditions. Mike Speakman's annual bonus entitlement for 2019 will reflect his salary earned over 2019. No additional LTIP awards will be made to Mike in 2019 – he will be eligible to receive an LTIP award in 2020 in accordance with the Directors Remuneration Policy. Full details will be set out in Keller's 2019 Annual Report. As required by section 430(2b) of the Companies Act 2006, the Company will in due course publish details of Alain Michaelis's termination payments, which will be in accordance with his Service Agreement and Keller's Remuneration Policy.
About Keller:
Keller is the world's largest geotechnical specialist contractor providing a wide portfolio of advanced foundation and ground improvement techniques used across the entire construction sector. With around 10,000 staff and operations across six continents, Keller tackles an unrivalled 7,000 projects every year, generating annual revenues of more than £2bn.