News article category
Project
While not one of their typical jobs, the success of a bat cave built by Keller company Austral for BHP Bilton was still down to local relationships and knowledge.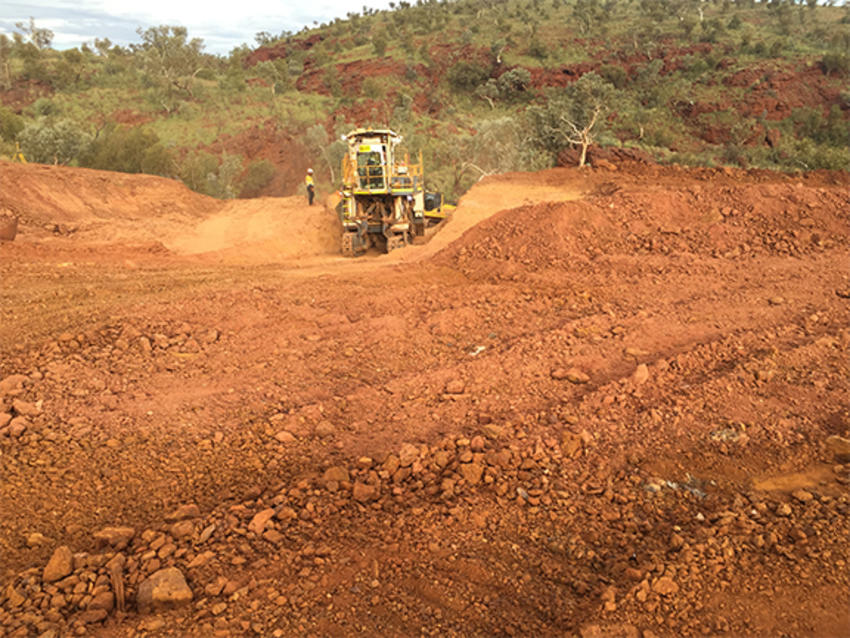 Area Mine C is an iron ore mine in the Pilbara; a large, dry, thinly populated region in the north of Western Australia. As an environmental condition of its lease, BHP Bilton, had to build a new home for the resident ghost bats, so named because the thin membrane of their wings makes them appear ghostly at night. Ghost bats, or false vampire bats, are native to Australia, and with a total population of less than 10,000, are listed as a vulnerable species.
Design solution
Because Austral already has a close relationship, when BHP were going through the definition phase, they asked Clayton Shallue, Construction Superintendent, to provide input and comment on 'constructability'.
"The best way to win this job, and our more usual jobs, is to understand what the client is looking for and the budget you have to work with," says Clayton. "There's no point them putting everything down on paper, coming to us to do the work, and then being told 'you can't actually build that', or finding out it's cost prohibitive. If you have that open forum and design input at the start, when you come to build it, you know it'll all be okay."
Constructability
Because of the location in the middle of the desert, constructability was a real issue.
"We had to think about the width and weight of the products we'd use, ensuring we could get them there. Coming through the Pilbara, anything over three metres needs an escort. You can't get concrete there either, and while we have our own batch plant, you want to pour as little concrete as possible. It also had to be cost effective. In the mining market at the moment cost is a big thing.
"In the end, we used box culverts – pre-cast, open ended concrete boxes – small ones for the entrance and bigger ones once it opened up inside," says Clayton.
"As bats can't latch onto a smooth surface, we used pre-cast beams and poured rough concrete over, to create the right environment inside. To stop snakes, we also built a 1.2 metre high block wall at the entrance. They can't climb over the wall, but as the bats always fly high, they're not affected." Built four metres under the ground, the bat cave is about 20-30 metres long, with an entrance 1.3 metres high and wide.
"Picture an igloo, with the small entrance that opens up to a bigger cave inside.
Successful outcome
So has it been a success?
"They've recorded bats going in and out so we know it's being used. But, you can't look inside, so it's hard to tell just how many have made it their new home."
While the job's now complete, Clayton hasn't taken the mantle of being Keller's batman:
"I was just a small part of it. Once we were through the definition and estimating phase and won the work, it was the boys on-site who finally executed the job, so we all share the credit."