News article category
Corporate
Keller Group plc announces its results for the six months ended 30 June 2015.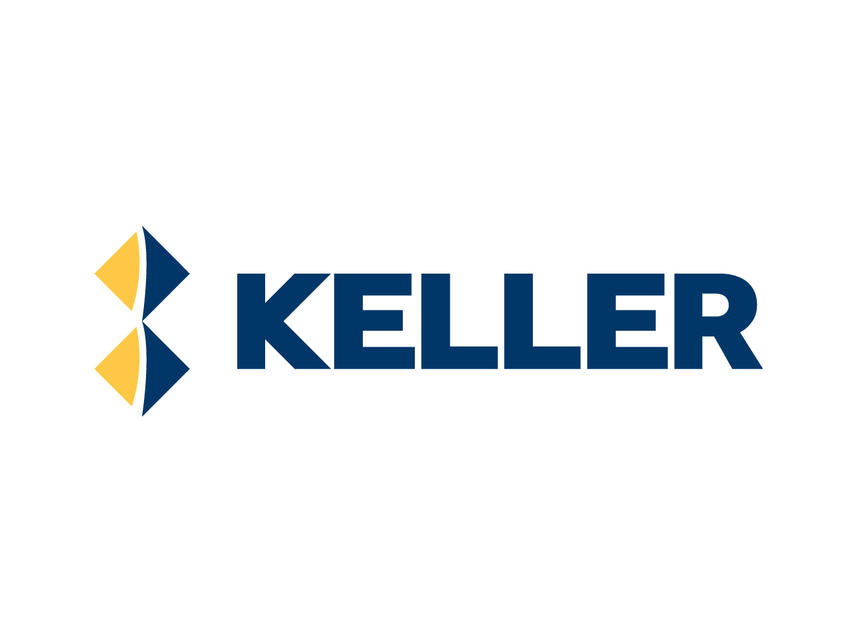 Highlights
Operating profit up 6%, despite lower revenue

First half operating margin up 0.5% to 5.0% driven by improvements in North America and EMEA, the Group's two largest divisions

Revenue down 4%, reflecting a lower contribution from major projects

Order book up 5% on same period last year, positioning the Group well for the second half

Two acquisitions announced in the period, in the US and Australia, for a total initial consideration of circa £45m, further expanding the Group's product offerings

Group remains conservatively financed, with net debt of £171.5m (1.2x annualised EBITDA)

Interim dividend up 5% to 8.8p per share
"While conditions remain challenging in many of the markets in which we operate, the recovery in US construction, the Group's largest market, remains robust and broad-based. This, together with the benefits from improvements that the Group has implemented, means that the Board remains confident that the Group's results for the year will be in line with current market expectations."
Alain Michaelis
Chief Executive, Keller Group plc
Notes to Editors:
Keller is the world's largest independent ground engineering specialist, providing technically advanced and cost-effective foundation solutions to the construction industry. With annual revenue of £1.6bn, Keller has approximately 9,000 staff world-wide.
Keller is the clear market leader in North America, Australia and Southern Africa; it has prime positions in most established European markets; and a strong profile in many developing markets.
Cautionary Statement
This document contains certain 'forward looking statements' with respect to Keller's financial condition, results of operations and business and certain of Keller's plans and objectives with respect to these items.
Forward looking statements are sometimes, but not always, identified by their use of a date in the future or such words as 'anticipates', 'aims', 'due', 'could', 'may', 'should', 'expects', 'believes', 'intends', 'plans', 'potential', 'reasonably possible', 'targets', 'goal' or 'estimates'. By their very nature forward-looking statements are inherently unpredictable, speculative and involve risk and uncertainty because they relate to events and depend on circumstances that will occur in the future.
There are a number of factors that could cause actual results and developments to differ materially from those expressed or implied by these forward-looking statements. These factors include, but are not limited to, changes in the economies and markets in which the Group operates; changes in the regulatory and competition frameworks in which the Group operates; the impact of legal or other proceedings against or which affect the Group; and changes in interest and exchange rates.
All written or verbal forward looking statements, made in this document or made subsequently, which are attributable to Keller or any other member of the Group or persons acting on their behalf are expressly qualified in their entirety by the factors referred to above. Keller does not intend to update these forward looking statements.
Nothing in this document should be regarded as a profits forecast.
This document is not an offer to sell, exchange or transfer any securities of Keller Group plc or any of its subsidiaries and is not soliciting an offer to purchase, exchange or transfer such securities in any jurisdiction. Securities may not be offered, sold or transferred in the United States absent registration or an applicable exemption from the registration requirements of the US Securities Act of 1933 (as amended).
A presentation for analysts will be held at 9.30am in the Throgmorton Room, Investec, 2 Gresham Street, London EC2V 7QP.
A live audio webcast will be available from 9.30am and, on demand, from 2.00pm.
Print resolution images are available for the media to download from www.vismedia.co.uk.