News article category
Project
It's International Men's Day on Saturday 19 November with the theme 'Helping Men and Boys'. We're taking the opportunity to talk to Keller colleagues from across the world about the joys and challenges of fatherhood…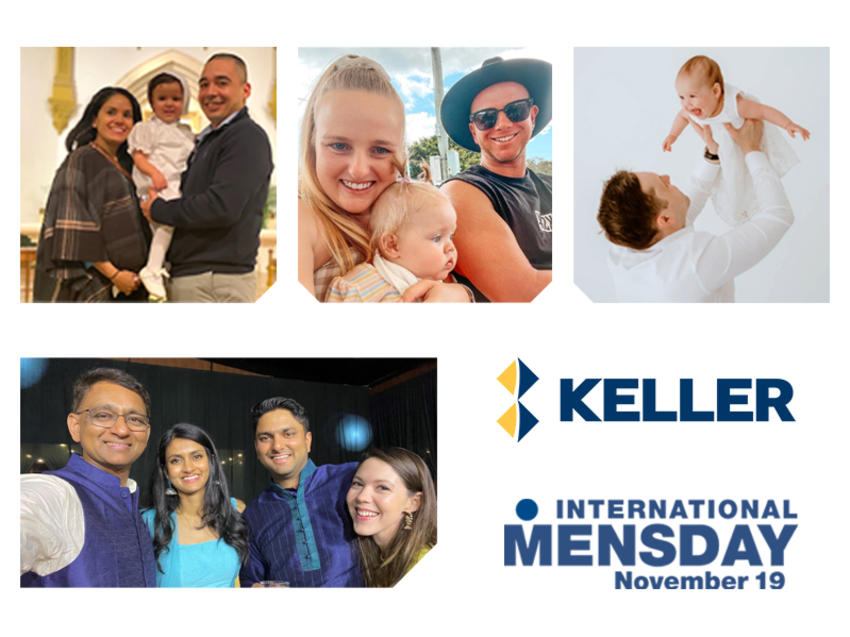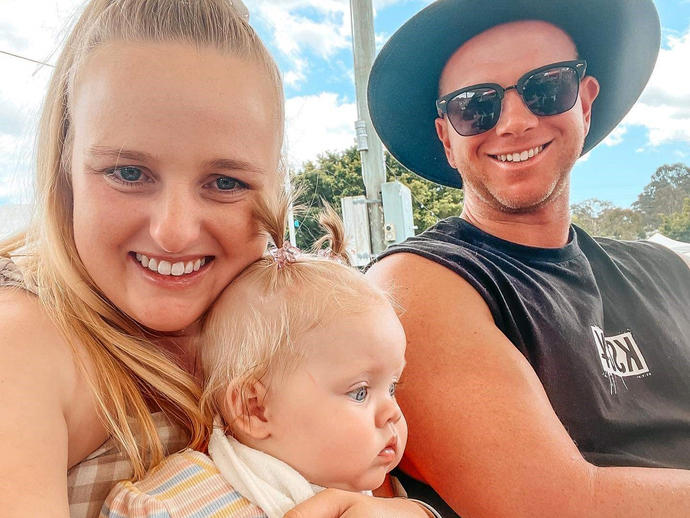 "I have purpose each day when I wake up."
Luke Copley, Labourer, Keller Australia
I'm a new dad. My fiancé Olivia and I have a daughter, Ruby-Rae, who's seven months old. I feel like I've brought a smaller version of myself into the world, and I want to give that little girl the best chance of a great life and enjoy every moment of every day.
I love her smile and laugh. You can work the longest days or go through the most stressful times, but when your little girl looks at you and just smiles – all because you took a look at her – that moment fixes all your problems and worries. It's by far the best thing in life – I have purpose each day when I wake up.
Being away from her is the most difficult part of fatherhood. In this industry you work long hours, and when you get home there's a good chance the baby's asleep. You may not even see her awake Monday to Friday, but it's what we do to make a living. I just make sure that, come the weekend, I do as much as I can with her.
Keeping on top my health is important. I'm a very active person, so I go to the gym every day for the physical side of things and to release any stress. For my mental health, I make sure to talk to my family and friends about any problems I'm having. Getting things off your chest is way better for you than bottling it up, otherwise everything eventually overflows.
I'm still learning about fatherhood, but the one piece of advice I'd give is: there's no one right way to do anything. All your friends will tell you different ways to do it, but whatever you and your partner decide and feel happy with, that's the right way. On the other hand, don't be afraid to ask questions. Being blokes we don't always learn much about babies growing up, so ask questions no matter how dumb you think they might be – we've all been there.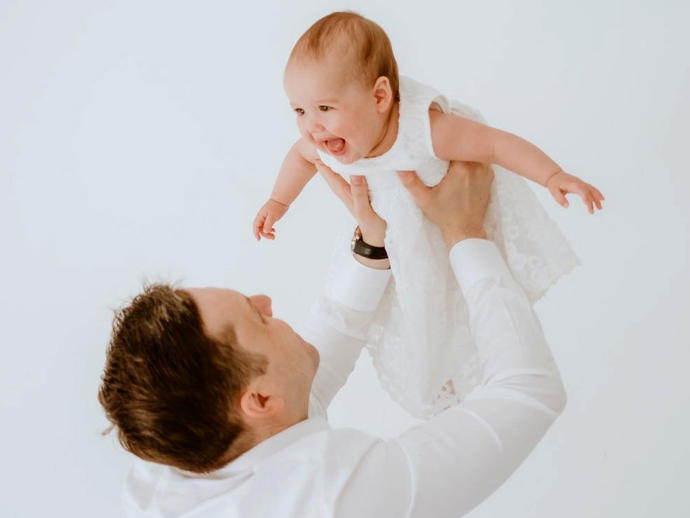 "I want to be that complete pillar of strength."
Jason Neasham, Group Director of Information Assurance and Security
My wife and I moved to the Netherlands from South Africa in 2018 and our daughter Olivia was born in 2021. Those first six weeks were probably the hardest thing I've ever done; it was so completely new and we had no support network. My advice to new dads is to take as much time off as you're able to when they're born.
For me, being a dad is about being there – I want to be that complete pillar of strength and unwavering support, always there when they need me.
That can be challenging because of work, but I'm fortunate to work from home. Keller North America comes online at 2pm here, so I have to carefully manage my time. My biggest worry is not giving enough at home or work – I always want to give 100 percent every day, because I don't want to let my colleagues or Keller down. At the same time, I have to set boundaries so I can pick up my daughter from school three days a week and have that golden time with her – playing, dinner, bath, bedtime. And if I have to do the occasional meeting later, I'm ok with that.
I also find time for the gym a few times a week – even if it's late at night. I'm 40 next year and it's really important to me that I'm still fit at 70, so I can be there and healthy for my children and maybe my grandchildren.
Olivia's 16 months old now, and watching her progress is probably the thing I love most about being a dad. It's all those little developmental steps they take: eating with a spoon for the first time, learning to walk, seeing her interact with other children and treat them with love and respect.
Our second baby is due in February and I'm a little nervous. I have all this love for Olivia – how do I take that and split it with another child? But everyone assures me it's not like that. My wife and I are both really excited.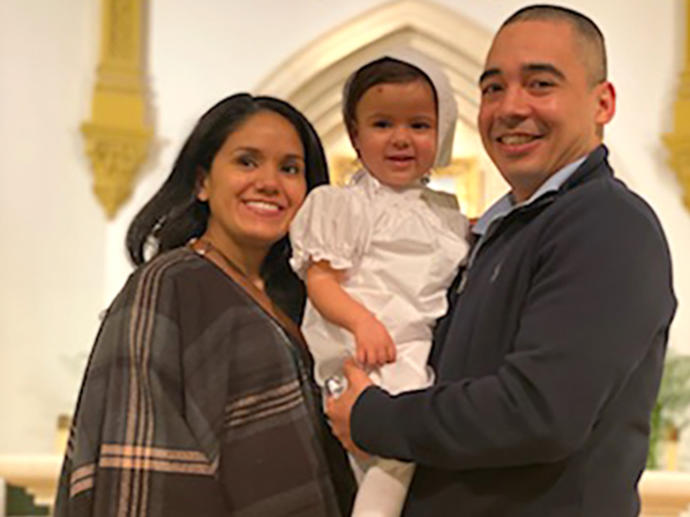 "I love being there when their imaginations take them places."
Alfredo Trevino, Senior Project Manager, Keller North America
Being a father is the biggest joy in my life. We have a three-year-old daughter, Maya, and a son who's 18 months. He's the fifth-generation Alfredo.
I always hoped I'd gravitate towards being a good father and fortunately I've had really great people to look up to. I tell people my grandfather was the smartest man I've known and my father is the best man I know. My mother was the hardest-working woman (along with my wife!), who earned her college degree when I was in high school. I try to give my kids the morals I learned and follow my family's example of parenthood.
It's the little things I love the most about being a dad – such as coming home and them giving me the biggest hugs, like I haven't seen them for days. Seeing their eyes light up when they learn or see something new, or teaching them to throw a ball – I just love being there when their imaginations take them places. It's such a short window for each stage of their lives, so I'm really just trying to appreciate them all – I know if I blink I'll miss them.
My career takes up a lot of my time, so the biggest challenge is trying not to miss the moments and being present when I am there. Whenever things are a little slower, I'll make sure I spend extra time with them at home.
The other challenge is just trying to do the right thing – I'm always questioning whether I'm doing too much or not enough in a particular situation. Fortunately, my wife and I make a good team – my shortcomings are her strengths and vice-versa. I think we're also good at spotting when each other needs some space to decompress. I try to grab some time each day to work out, go for a run or read a book.
My biggest piece of advice is don't pass up on a moment with your kids and think you'll have time later. It goes so fast and before you know it they'll be grown and out at college.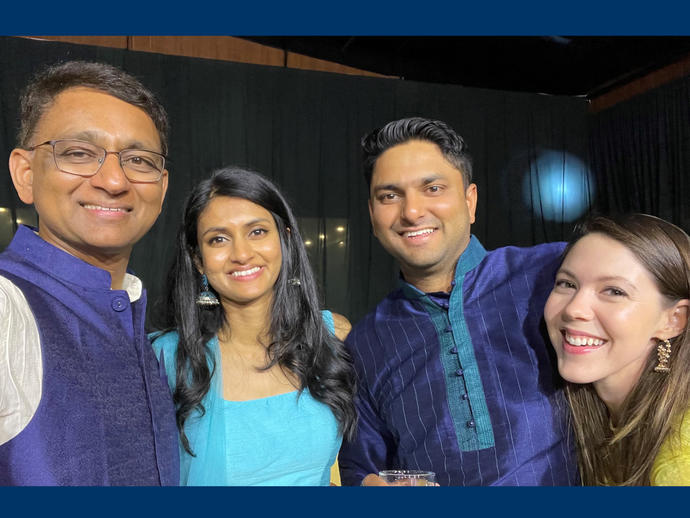 "Physical and mental wellbeing is a top priority"
Venu Raju, Group Engineering and Operations Director
My children are now grown up. Vikram is 32, lives in the US and recently got married to Ericha. Maithili is 28 and a doctor. For me, being a father has meant being a good role model and providing them with a good all-round education, not just academically but also ensuring they have the skills for social interactions and sports. And of course trying to be a fun dad!
What I've loved about being a father is watching them grow and caring for them when they need it. But you also have to let them figure things out for themselves. And although my children are grown up and living their lives, I make sure they know I'm always around and that they always have a welcoming, supportive dad, also to the new member in the family, Ericha.
Looking after my physical and mental wellbeing has always been a top priority. I try to be as active as I can – walking, biking, swimming, yoga, golf – whatever works! For my mental health, I try to maintain a holistic view, reading widely and counting my blessings. I want to become a mental health first-aider – it's important to recognise the difference between feeling a bit down and when someone needs professional help.