News article category
Workplace and people
Keller Group plc ("Keller"), the international ground engineering specialist, today announces the appointment of Peter Hill CBE as Non-executive Chairman to succeed Roy Franklin who retires from the Board on 26 July 2016.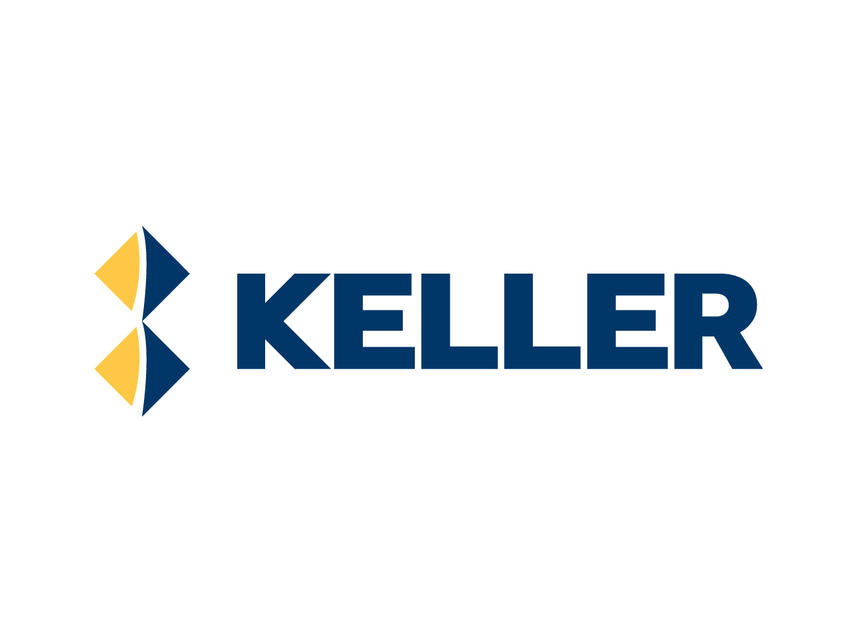 This follows a thorough search process undertaken by the Nominations Committee of the Board, led by Paul Withers, Keller's Senior Independent Director.
Peter will join the Board as a Non-executive Director and Chairman Designate with effect from the close of the Company's Annual General Meeting on 24 May 2016. Roy will retire as Chairman and from the Board after its meeting on 26 July 2016, when Peter will become Chairman of the Board. Peter will also replace Roy as Chairman of the Nominations Committee at that date. 
Ahead of his retirement and as part of an orderly leadership transition, Roy will work closely with Peter.
Peter is currently Chairman of Volution Group plc, a Non-executive Director of Essentra plc and a Non-executive Director of the Royal Air Force. He was previously Chairman of Alent plc from 2012 to the end of 2015; Chief Executive of the electronics and technology group Laird PLC from 2002 to late 2011; a Non-executive Director on the Boards of Cookson Group plc, Meggitt plc and Oxford Instruments plc, and was a Non-executive Board Member of UK Trade and Investment.
His early career was spent with natural resources companies Anglo American, Rio Tinto and BP; he was an Executive Director on the Board of Costain Group plc, and he has also held management positions with BTR plc and Invensys plc. Peter holds a degree in Mining Engineering and an MBA from the London Business School, and is a Chartered Engineer and a Fellow of the Institute of Minerals, Materials and Mining. He was born and brought up in the Middle East, has lived and worked in the USA and Southern Africa, and has longstanding business connections with Continental Europe and Australasia.
Commenting on today's announcement Paul Withers, Keller's Senior Independent Director, said on behalf of the Board:
"Roy has been an excellent Chairman. Keller has come a long way in the past seven years and Roy has done a great job of helping to build the Company and of chairing the Board. We wish him all the very best in the future.
"We believe Peter brings significant leadership credentials, experience and knowledge to the Board at an exciting time in the Company's development.  We look forward to working with Peter and warmly welcome him to Keller."
Roy Franklin, Chairman, commented:
"Peter's considerable international experience is a great asset.  His appointment has my full support as well as that of the Board and the senior executive team, and I wish him and Keller well for continued success in the future."
Peter Hill added:
"I am delighted to be joining Keller, and look forward greatly to working with my fellow Board members to contribute to Keller's continued successful development."
In accordance with paragraph LR 9.6.13R of the Listing Rules, Keller confirms there is no information to be disclosed in terms of LR 9.6.13R (2) to LR 9.6.13R (6) inclusive in respect of Peter Hill's appointment. Details of his current and previous appointments to publicly quoted companies are included in the main announcement.
Notes to Editors:
Keller is the world's largest independent ground engineering specialist, providing technically advanced and cost-effective foundation solutions to the construction industry. With annual revenue of around £1.6bn, Keller has approximately 10,000 staff world-wide.  Keller is the clear market leader in North America and Australia; it has prime positions in most established European markets; and a strong profile in many developing markets.
The following statement is made pursuant to section 430(2B) of the Companies Act 2006:-
Roy Franklin will continue to receive fees for his services whilst a director but will not receive any payment in lieu of notice or for loss of office.  As Non-executive Chairman, Roy was not entitled to participate in the Company's bonus, employee share plans or pension arrangements.