News article category
Workplace and people
To mark Earth Day (22 April), we spoke to someone whose job it is to help Keller create a greener future. Kimberly Martin, Senior Engineer for Innovation and Sustainability at Keller North America, tells us about her new role, cutting carbon, increasing diversity and how a plant enzyme could hold the key to replacing cement.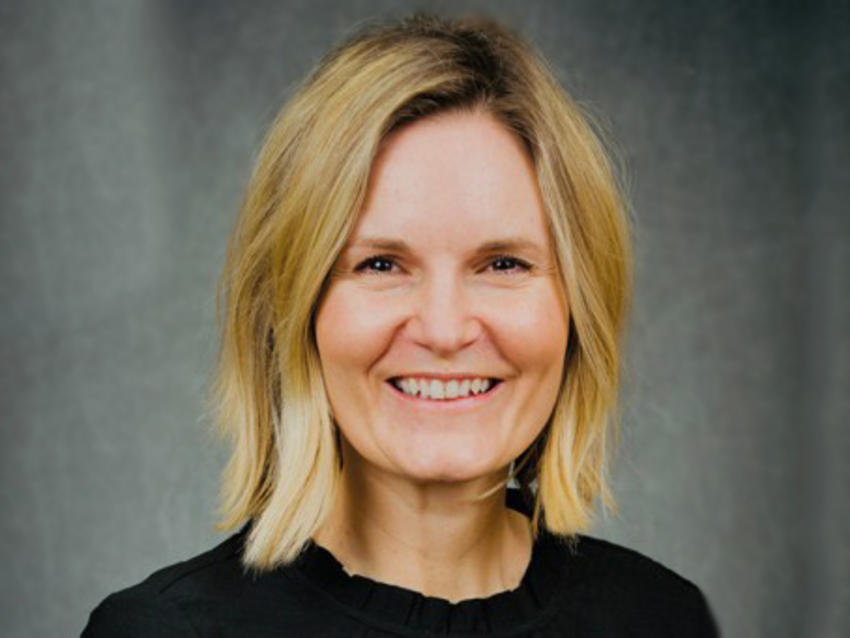 At first glance, the jack bean – a relative of the more well-known soya bean – may not have an obvious connection with geotechnical engineering. But an enzyme found in large quantities of the jack bean plant can actually be used to make permeation grouting more environmentally friendly.
That's because the enzyme, urease, can catalyse precipitation of calcium carbonate that binds the soil particles together, offering a greener alternative to cement.
It's this potentially groundbreaking area of research that's been the focus of Kimberly Martin's PhD for the past five years.
A new opportunity
A former ExxonMobil geotechnical engineer who spent nine years working on large oil projects around the world, Kimberly joined Keller at the start of December as North America's first engineer focused on sustainability.
"Sustainability's something I've always been interested in," she explains. "I'd always liked the idea of doing a PhD and finally I decided it was something I needed to do." Despite her job at Exxon involving "some of the most exciting things you can do in geotechnical engineering", she left in 2015 to join Arizona State's Center for Bio-mediated and Bio-inspired Geotechnics.
As Kimberly was finishing her doctorate last year and looking towards a career in academia, she was approached by Keller Vice President of Engineering Tanner Blackburn, who asked her to take on a brand-new role, shaping Keller North America's sustainability agenda.
Carbon calculator
"It was too good to turn down," she says. "As well as being the right thing to do, sustainability is becoming more important for clients, particularly those in tech or government infrastructure projects. Whole new sectors, such as coastal resiliency, are coming about because of climate change and we have the technical capabilities to answer the challenge."One of Kimberly's first tasks is rolling out the carbon calculator (developed by the Deep Foundations Institute and the European Federation of Foundation Contractors) and making it easy for project managers to use.
"I'm working with analyst and designer Jeff Klotter, to embed it into our estimation spreadsheets over the next few months," she adds. "This will allow us to compare techniques and present sustainable options. I've already had PMs reach out and say their clients are interested in lowering embodied carbon. This will help them understand it, calculate it and talk about it with confidence, which puts us in a stronger position to win work."
Alternative materials
As per her PhD, alternative materials are a big part of Kimberly's remit and it's where she believes the biggest difference will be made. She hopes her work on enzyme-induced carbonate precipitation will be part of a full-scale trial in the future, but in the meantime, she's looking at some quicker wins.
"I'm working with the soil mixing product team to reduce the technique's carbon footprint. One way is through replacing portions of Portland cement with lower carbon materials. In California we're working on a project where we'll blend Portland cement with an alternative material ourselves on site. As fly ash and slag are getting harder to procure, this could open up opportunities for using whichever replacement material is available, as we won't have to rely on pre-blended products.
"Something else we're looking at is using various additives which could not only decrease the cement content, but also make it easier to mix, reducing diesel use."
A more diverse workforce
Keller's sustainability commitments not only focus on environmental issues, but also on our people. So, part of Kimberly's role is concerned with diversity, equity and inclusion (DEI). "At Keller we report metrics against a number of UN sustainability goals, including gender equality. That's something we need to do a lot better with, but we're on the right path with our DEI strategy in North America really coming into focus this year.
"Since starting at Keller, I've given unconscious bias training to the North America leadership team and to the members of KWIC [Keller Women in Construction]. I'm also working with colleagues in other divisions to collaborate on our training toolkit. As Keller grows in this space, conversations are opening up and I believe diversity will blossom from there."
It's early days for Kimberly, but she's looking forward to getting stuck into the role over the next few months. So where does she think Keller North America will be in a year's time?
"I hope everyone will be using and activ​​ely promoting the carbon calculator. I also hope we have a drive to use more alternative materials, that we've increased our diversity and that we have an innovation pipeline that makes it easier for people to share their ideas. After all, this isn't just about me – we can all play a part in sustainability."