Keller's first cutter soil mixing project in Canada on a mid-rise development complex.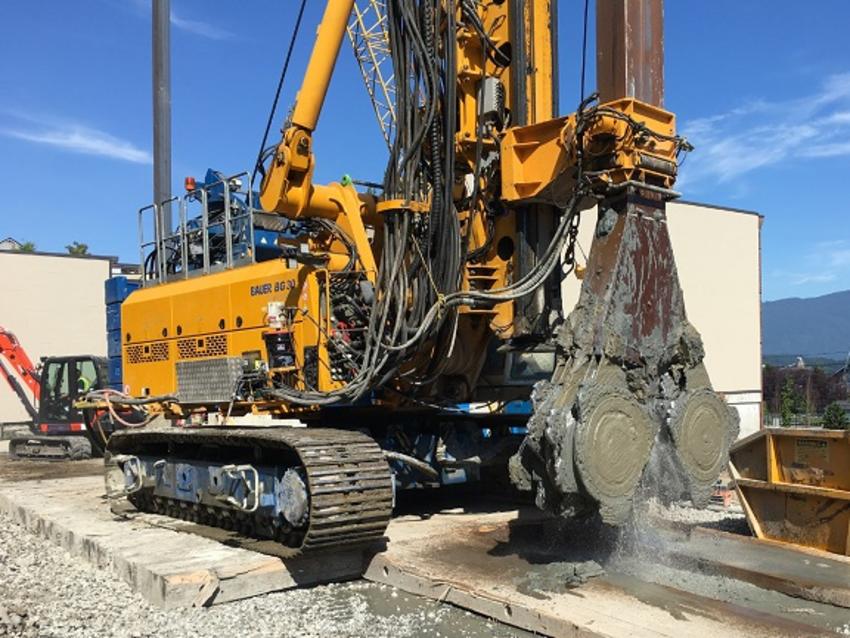 The project
Aragon Properties Ltd. is establishing a new mid-rise development complex in Port Moody, British Columbia, featuring prime residential and retail space. Keller's ability to provide custom solutions won the contract for earth retention and excavation support.
The challenge
This was Keller's first cutter soil mixing (CSM) project in Canada. The main challenge was installing the panels in tight corners, close to an adjacent building, and ensuring verticality to avoid intrusion into the planned excavation pit.
The solution
We performed earth retention and excavation support on the 38m tall by 79m wide property.
The CSM shoring wall was designed as a temporary earth retention structure anchored to support the maximum excavation depth of almost 11m and embedded in a silt layer to restrict seepage of groundwater into the excavation pit. Construction included the supply and installation of almost ninety 650mm thick CSM panels to a depth of up to nearly 16m. We then completed the installation of 124 H-piles within the CSM panels.
The team finished work one week ahead of schedule exceeding production targets.