Global collaboration provided client with the comfort of best practice solution to a complex challenge. Solved water ingress systematically, allowing client to maintain launch schedule. Excellent performance lead to client's trust and more projects awarded.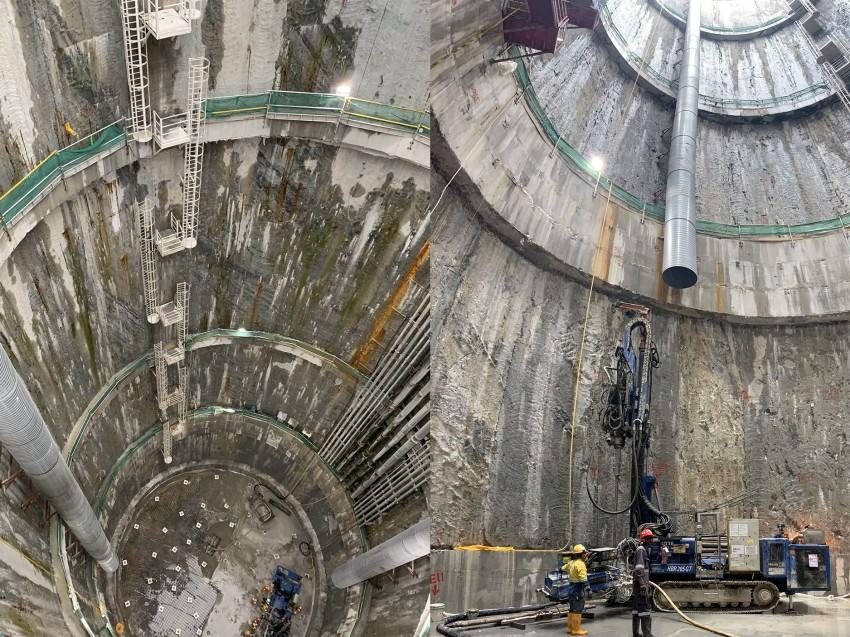 The project
Keller was awarded subcontract work for rock fissure grouting under Ed Zublin AG for the Deep Tunnel Sewerage System Phase 2 project in Singapore. This was the first rock fissure grouting in Singapore and was carried out with the help of our Global Product Team and prior experience in Malaysia.
The challenge
During the project, the client faced water ingress situation in one of their shafts which is 60m deep. We were asked to provide contingency grouting within a pressing time frame, pushing us to come up with suitable grouting methodology to limit the circa 300 l/min ingress safely and promptly.
The solution
Collaboration between local teams in ASEAN with Keller's own network of experts allowed us to approach the challenge systematically. We proactively adjusted grout mixes and techniques to suit the varying soil conditions. In less than three weeks, Keller managed to significantly reduce the water ingress to less than 40% of the original flow. Because of this, the main contractor was able to proceed with excavation, the client was able to launch the TBM without much delay and we were awarded more projects as a result of high-quality performance and our global pool of expertise.