Pre-fabricated vertical drains for major Egypt transshipment hub.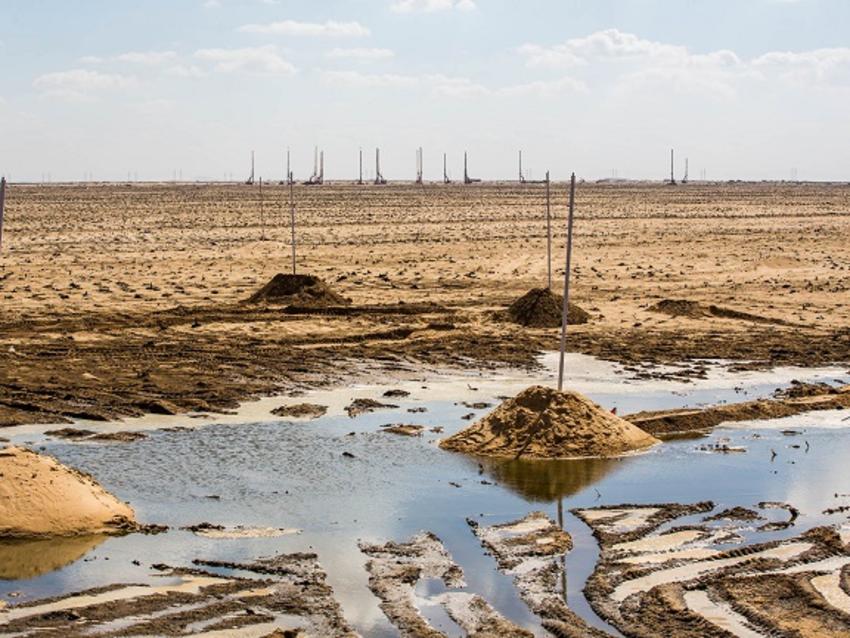 The project
With its new container terminals almost doubling the port's commercial capacity, the East Port Said Development Complex will be Egypt's foremost transhipment hub. Keller's ground improvement contract involved leading the design and installing pre-fabricated vertical drains across eight million square metres of reclaimed land. These act as water channels, taking pore water out of the soil so that the ground consolidates faster.
The challenge
90,000 kilometres of vertical drains had to be installed in just 12 months, the biggest challenge was the organisation of the work to plan across such a large area.
The solution
The lead design was governed by Keller and completed by experienced consultants. The final design was based on the soil investigation data collected from the CPTu test results and field trials. Keller mobilised its own resources from Egypt and Europe and subcontracted part of the works. The required organisation and resources were built up in stages to support 22 rigs working in double shifts and the work successfully competed in Jan 2018.
Project facts
Owner(s)
Engineering Authority of Armed Forces
Main contractor(s)
Engineering Authority of Armed Forces