First vibro concrete column project in Singapore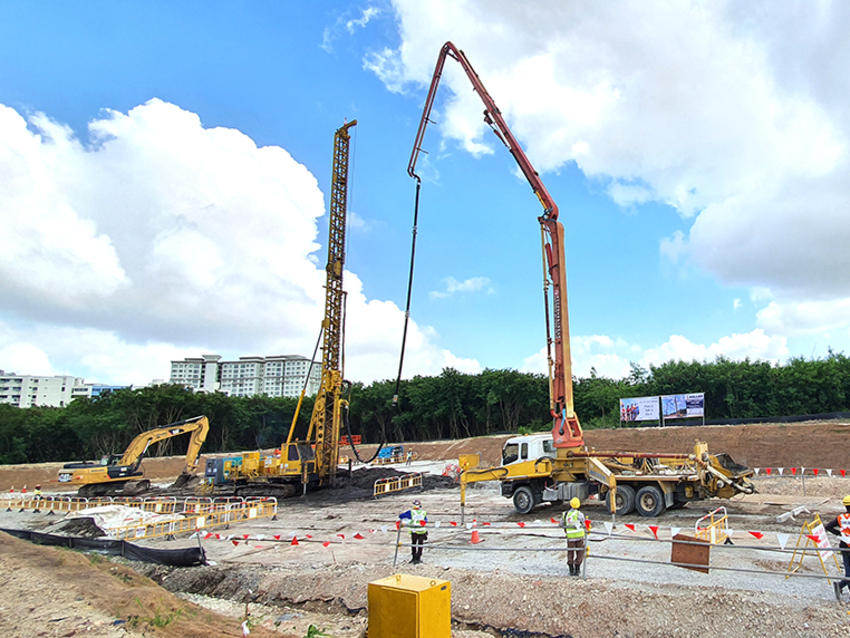 The project
Lorong Halus was Singapore's largest landfill built on the site of a former sewage works, until it closed in 1999 followed by greater need for infrastructure. Keller Singapore was given the opportunity to provide value engineering as the local government invested in a major roadworks programme in the area.
The challenge
The site was built on difficult ground conditions caused by years of buried waste. Keller had to come up with a solution that worked with the challenging soil properties and one that would provide the necessary strength.
The solution
After exploring various techniques, vibro concrete columns technique was chosen. The technique introduces concrete into the soil and pushes the problematic landfill soil to the side. This way, strength gained from the columns are independent of surrounding soils. Although the technique had never been done in Singapore before, collaboration with Keller Malaysia, which has solved similar situations with VCC before, and Keller's Global Product Team ensured excellent execution. Keller finished the job three weeks ahead of schedule, impressing the client with our work, site control and safety.
Project facts
Main contractor(s)
Chartworth Enterprise Singapore Pte Ltd