Jet grouting on major London sewage works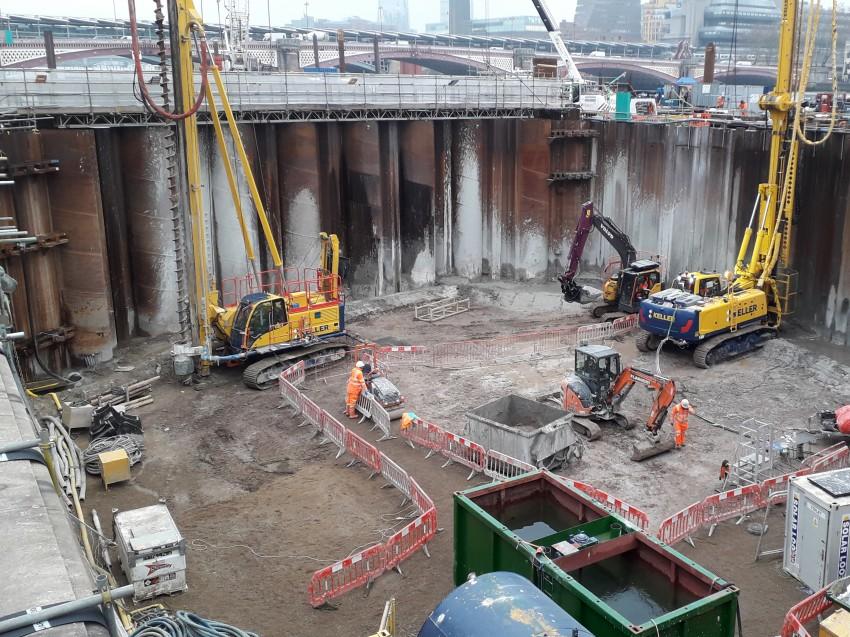 The project
The 55m deep, 22m diameter sprayed concrete lined (SCL) drop shaft for a tunnel boring machine (TBM) being built in the River Thames needed to be watertight. Jet grouting was proposed for two reasons:
•    To stabilise granular soils around TBM intervention
•    To stabilise granular soils for the open face SCL shaft construction
In both cases, the primary means of ground stabilisation was dewatering.
The challenge
To form fully interlocking jet grouted columns 52m deep, in varying ground conditions from within a cofferdam situated in the River Thames.
The solution
Following successful trials on a previous shaft, Keller formed 2.6m diameter interlocking columns at 52m depth, using specialist in-house jet grouting equipment, working 24/7 for 15 weeks to accelerate the programme. Keller deployed specialist expertise from several different business units to successfully complete the works.
Project facts
Keller business unit(s)
Keller UK
North-East Europe
South-East Europe/Nordics