Ground improvement project on 4,500 hectare urban development.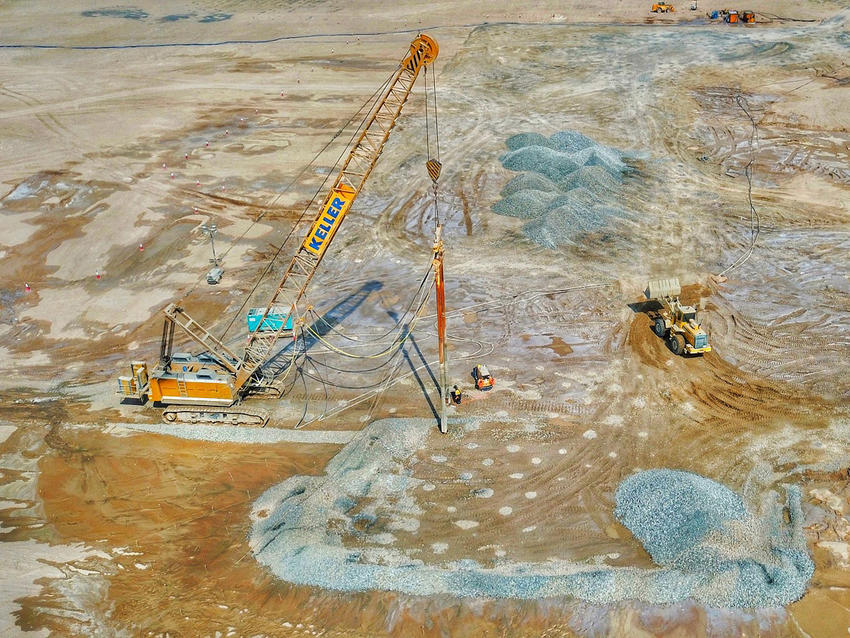 The project
Zayed City is part of Plan Abu Dhabi 2030, one of the UAE's most ambitious urban development projects. The 4,500 hectare site will be the focus of the government's academic and knowledge-based sectors and is strategically located to connect with both Abu Dhabi's metropolitan area and new mainland developments. Covering 8.0m m2, Keller Middle East's £25m joint venture with Trevi is our largest ever design and build ground improvement project in the region.
The challenge
Ground conditions were particularly difficult and extensive geophysical surveys and ground investigation were needed to identify the different soil profiles and enable the design of the optimum ground improvement solution.
The solution
Keller's solution involved a variety of ground improvement techniques such as vibro replacement, dynamic replacement, dynamic compaction, rapid impact compaction and cavity grouting to meet the specified requirement for bearing capacity and mitigation of liquefaction potential. This complex project was completed in 18 months.
Project facts
Keller business unit(s)
Central Europe
Swissboring JV
Main contractor(s)
Saif-bin-Darwesh (SBD) Contracting