News article category
Corporate
Keller Group plc, the world's largest geotechnical specialist contractor, issues a trading update for the first four months of the year ('period') ahead of its Annual General Meeting to be held at 11.00am today.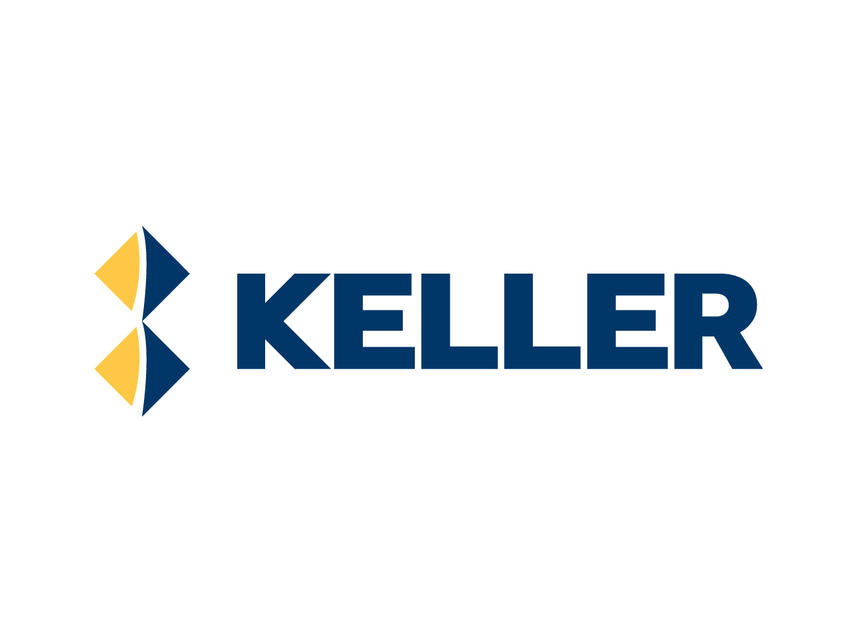 Strong start to the year, confident in achieving full year expectations
Trading in the first four months of the year has been strong and better than expected, both in terms of profit and cash.
In North America, our focus continues to be on restoring the underlying operating margin. This has continued to improve as a result of good operational performance in the foundations business driven by actions we have taken, coupled with the easing of inflationary and supply chain pressures. At Suncoast, trading performance was strong and better than expected, despite the anticipated slowdown in the residential sector. Performance in Europe is in line with our expectations. In Asia-Pacific, Middle East and Africa (AMEA), we have made management changes at Austral and are resolving the operational issues, whilst at NEOM, we are in advanced discussions with the client in respect of the award of the second works order.
Following the period-end, our North American Division was awarded a significant groundworks contract, worth approximately USD145m, for an assembly plant in South Carolina that will build Scout electric vehicles. Works will start in H2 2023 and take around 12 months.
The increased momentum across our business cited at our full year results in March 2023 has continued in the period. This, combined with a strong order book and recent contract wins, gives us good visibility and confidence through the remainder of the year and we continue to anticipate a full year performance at least in line with the Board's expectations.
The cash performance in the first four months has been considerably better than the prior year period. At the half year, given the timing of payments relating to tax, dividends and interest, we expect the net debt/EBITDA leverage ratio to be at the upper end of the 0.5x – 1.5x range, while at the year end we now expect the leverage ratio to be lower than prior year.  
The Group will announce its Interim Results on 1 August 2023.
For further information, please contact:
Keller Group plc
www.keller.com 
020 7616 7575
Michael Speakman, Chief Executive Officer 
David Burke, Chief Financial Officer 
Caroline Crampton, Group Head of Investor Relations 
     
FTI Consulting
Nick Hasell / Matthew O'Keeffe
020 3727 1340
Notes to editors:
Keller is the world's largest geotechnical specialist contractor providing a wide portfolio of advanced foundation and ground improvement techniques used across the entire construction sector. With around 10,000 staff and operations across five continents, Keller tackles an unrivalled 6,000 projects every year, generating annual revenue of c£3bn.  

Cautionary statements: 
This document contains certain 'forward-looking statements' with respect to Keller's financial condition, results of operations and business and certain of Keller's plans and objectives with respect to these items. Forward-looking statements are sometimes, but not always, identified by their use of a date in the future or such words as 'anticipates', 'aims', 'due', 'could', 'may', 'should', 'expects', 'believes', 'intends', 'plans', 'potential', 'reasonably possible', 'targets', 'goal' or 'estimates'. By their very nature forward looking statements are inherently unpredictable, speculative and involve risk and uncertainty because they relate to events and depend on circumstances that will occur in the future. There are a number of factors that could cause actual results and developments to differ materially from those expressed or implied by these forward-looking statements. These factors include, but are not limited to, changes in the economies and markets in which the Group operates; changes in the regulatory and competition frameworks in which the Group operates; the impact of legal or other proceedings against or which affect the Group; and changes in interest and exchange rates. For a more detailed description of these risks, uncertainties and other factors, please see the Principal risks and uncertainties section of the Strategic report in the Annual Report and Accounts. All written or verbal forward looking-statements, made in this document or made subsequently, which are attributable to Keller or any other member of the Group or persons acting on their behalf are expressly qualified in their entirety by the factors referred to above. Keller does not intend to update these forward-looking statements. Nothing in this document should be regarded as a profits forecast. This document is not an offer to sell, exchange or transfer any securities of Keller Group plc or any of its subsidiaries and is not soliciting an offer to purchase, exchange or transfer such securities in any jurisdiction. Securities may not be offered, sold or transferred in the United States absent registration or an applicable exemption from the registration requirements of the US Securities Act of 1933 (as amended).  
 
LEI number: 549300QO4MBL43UHSN10 Classification: 3.1 Additional regulated information