News article category
Workplace and people
October is Global Diversity Awareness Month and an opportunity to celebrate and increase awareness about diversity, and the positive impact it has in the workplace and wider society. We are committed to being a diverse and inclusive place to work and continue to build on our culture where everyone at Keller has equal opportunity to thrive.
Take a look at our most recent progress on diversity, equity and inclusion (DEI) across Keller.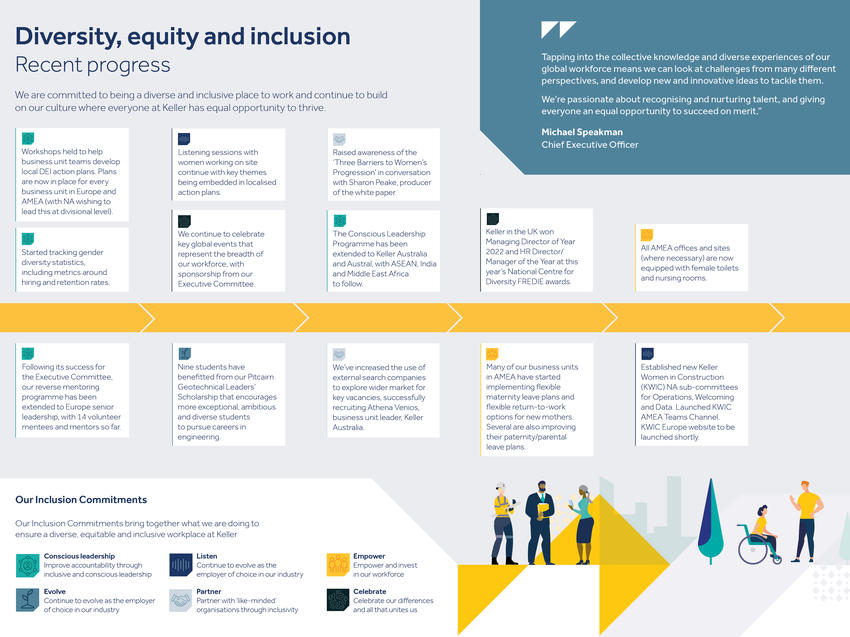 Download the infosheet above and our 2021 update: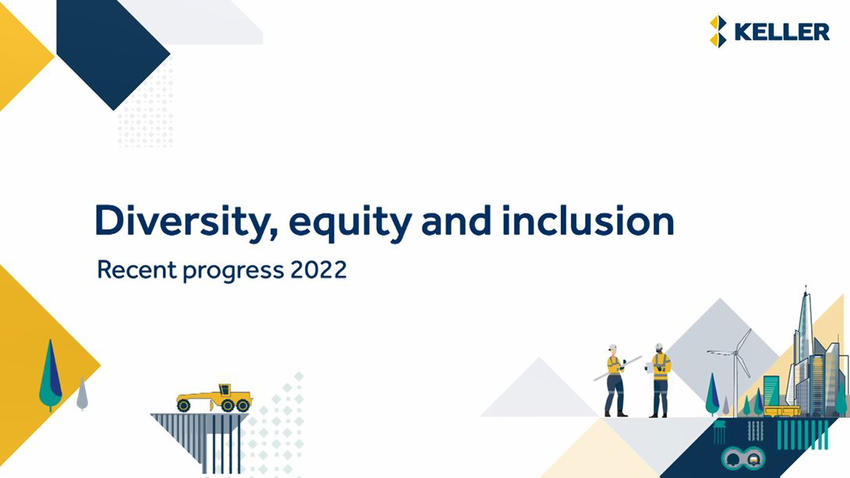 "It's a journey and whilst we're making good progress in many part of our business, we have much work to do to achieve true inclusion" says Sandy-lee Connolly, Group Head of Talent and Diversity. "After launching our 'We are Keller' inclusion commitments in 2020, we spent 2021 building people's understanding of diversity, equity and inclusion and how it connects with our business. It was also a year of opening a dialogue with our workforce to really listen and understand how we can evolve as an organisation.
"Building the networks, tools and resources to help business units develop local action plans came next. This year, the focus has been on strengthening local accountability and making sure these action plans are in place, as it's these that will have most impact on the ground.
"I see diversity and inclusion not as an initiative on the side but actually part of the underlying culture of the business. Our Inclusion Commitments remain fit for purpose and will require the continued support of our leaders, who accept ownership and are held accountable in demonstrating their commitment."