News article category
Workplace and people
Millions of people around the world have been celebrating Lunar New Year, including many of us here at Keller. We spoke to several colleagues in Singapore to find out how they marked the occasion and what this time of years means to them.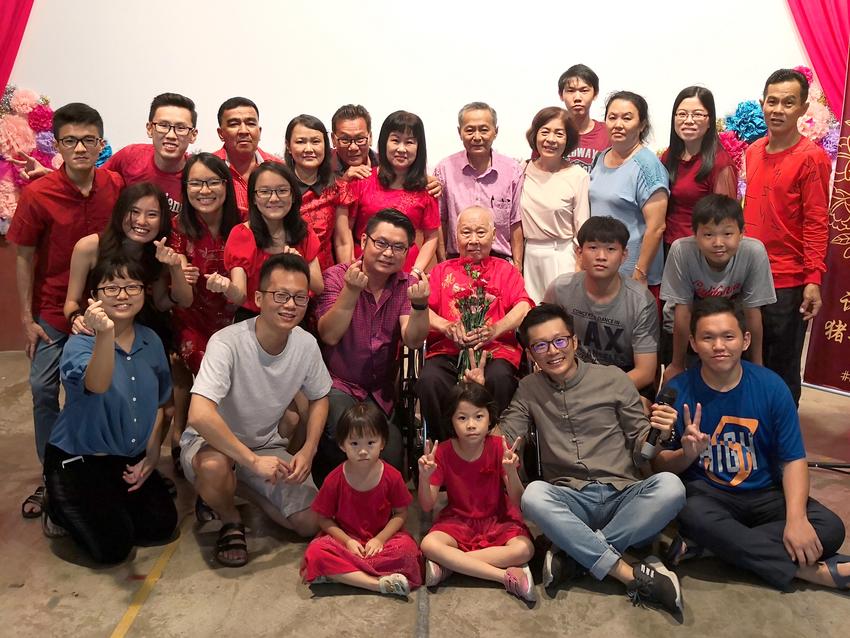 "I seldom see my extended family – this is the only chance to get together."
Lee Ren Siong, Senior Site Engineer
On the eve of Lunar New Year, my family and I travelled back to my grandparents' house in Malaysia. We prepared foods, prayed to our ancestors in heaven and wished for a healthy and wealthy new year.
In the evening, we held our reunion feast with lots of seafood such as abalone, crab and prawns. Fish is a must and we leave a portion overnight for 'next year'. Then at midnight we set up a praying booth with a pair of pineapples to welcome the God of Fortune. In my language, Hokkien, pineapple is pronounced ong lai, which means 'fortune arrives' in Mandarin.
The house had been cleaned before Lunar New Year because on the first day cleaning isn't allowed – we'd even hidden the cleaning tools because some believe it brings bad luck. My parents gave me ang pow, a red envelope containing money, as a blessing and then we visited relatives and friends.
That night we held our big family gathering. My late great-grandparents had six sons and 10 daughters, so there were more than 150 of us! As usual I was the emcee along with my aunt, who is actually younger than me. We had dinner and danced – it was a lot of fun. I seldom see my extended family, so this is our only chance to get together.
Because I'm Hokkien, we also celebrate the ninth day of Lunar New Year as it's considered the day of salvation by our community. We place a pair of sugarcane plants on each side of the offering table, symbolising unity, cooperation and strength.
I'm also looking forward to celebrating with my colleagues on 2 February. Our office is organising a celebration with a traditional lion dance and everyone will wear a red or purple shirt – a symbol of joy and good fortune.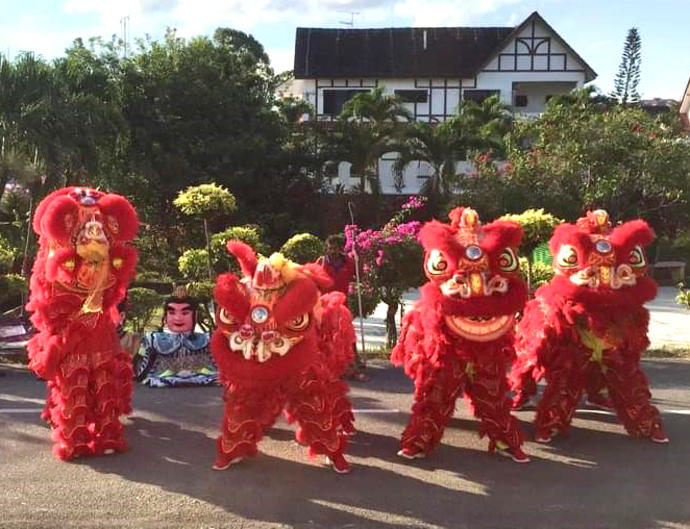 "The higher we toss the food, the greater the fortune."
Moo Yuen Siang, Project Manager
Lunar New Year – or Chinese New Year as we usually call it in Singapore and Malaysia – is bustling with noise and excitement. For me, it's an opportunity to meet face to face with family members. In particular, it's a great moment for parents and elders to see their children and grandchildren. It's also important for the younger generation, who spend so much time in a virtual world, to get together with family and pay their respects to older members.
Everyone goes back to where they grew up. The family take part in a major house cleaning and put up handmade decorations everywhere. This year we enjoyed a reunion dinner on new year's eve with the family gathering around a big round table (the Chinese like circles because they look perfect) with lots of traditional Chinese cuisine.
Before we dined, we prepared seven different coloured dried fruit and vegetables on a large round plate, along with crackers, crushed peanuts, sweet-and-sour sauce and a layer of salmon sashimi or abalone. We stood around, held a new set of chopsticks and the most senior person shouted 'huat ah!' which means get rich. Everyone then stirred and tossed the ingredients and said our wishes for the new year. The higher we toss the food, the greater the fortune.
After, we sat with family during the countdown to new year. Younger family members try to stay awake by playing games such as poker or mahjong. In Chinese culture, we believe the longer we stay awake, the longer our parents will stay young.
During the new year, kids and younger people met with their elders to wish them great fortune and good health. In return, the elders gave them a red packet (ang pow) with money. If you're single, elders hope you meet someone or get married.
At work after Chinese New Year we had a simple prayer on site to show our appreciation to the gods and spirits for taking care of us during the previous year and leading us to success. We also shared traditional cookies, drinks and fruit, along with having a reunion lunch.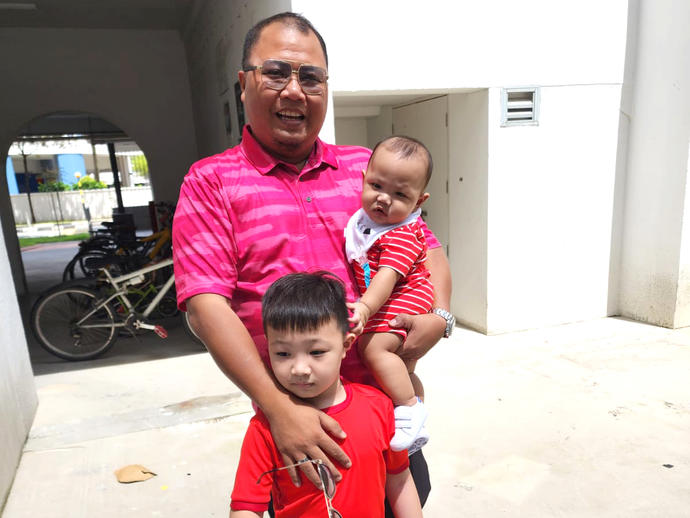 "It was great to catch up on time lost."
Sharifudin Muhammed, Assistant HSE Manager
After three years of COVID, we've finally been able to get together with family at New Year. Some of my wife's family from Malaysia came to visit, so there were 28 of us for dinner. It was great to catch up on time lost.
I was born in Singapore but my parents are from Indonesia. I'm Muslim, so Chinese New Year celebrations have only really been a big part of my life since marrying my wife 10 years ago. It took a little time for me to get used to it as my wife's family is huge – her father has 16 siblings!
The reunion dinner for us is a little different, with a Chinese halal fusion. The advantage of a mixed family is that we and our children get to experience all the holidays and festivals – although the kids question why some of their relatives don't have to fast when it's Ramadan! 
When it comes to Chinese New Year, I love the idea that wealth and prosperity are shared among family members and that the children can spend time with their wider family and in particular their elders.
At work, before New Year, our department lunched together. It was a chance for us all to reflect on what has gone well and where we could improve next year. For me, I hope we see the Singapore economy recover and that leads to Keller winning more projects. When everyone is back we'll 'reopen' the office to usher in good luck, share food and enjoy a traditional lion dance.