News article category
Corporate
Keller Group plc ('Keller' or 'the group'), the world's largest geotechnical specialist contractor, announces its results for the six months ended 30 June 2019.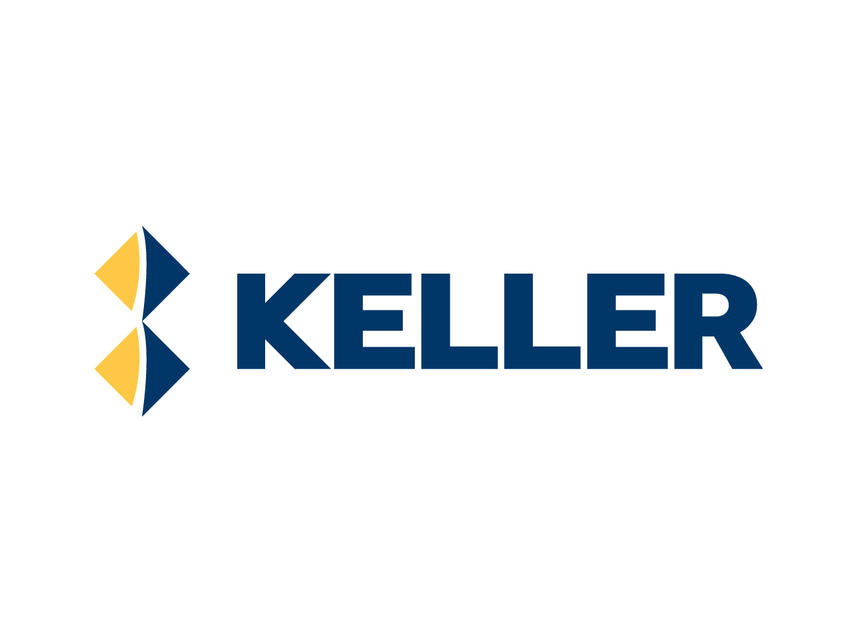 1Underlying operating profit, profit before tax and underlying diluted earnings per share are non-statutory measures which provide readers of this interim announcement with a balanced and comparable view of the group's performance by excluding the impact of non-underlying items, as disclosed in note 7 of the interim condensed consolidated financial statements.
2 The group adopted IFRS 16 on 1 January 2019, as disclosed in note 2 to the interim condensed consolidated financial statements and comparative financial measures have not been restated. The 2019 interim results prepared on the basis of IAS 17, the previous leasing standard, as well as under IFRS 16 have been presented and commented upon to allow meaningful comparison to prior periods.
Highlights
First half results in line with expectations; driven by an increased momentum in the second quarter, offsetting a weak start to the year
Revenue of £1,091.7m, broadly flat versus last year with growth in North America and EMEA offset by a decline in APAC
On a comparable IAS 17 basis the underlying operating profit was £37.5m, with the year-on-year decrease primarily driven by the completion of two large projects in 2018 in EMEA. Underlying operating profit on an IFRS16 basis was £38.3m
On a comparable basis net debt decreased by £33.5m to £333.5m, driven by an increased focus on capex and working capital, more than offsetting currency headwinds. This represents 2.1x net debt/EBITDA (on a covenant and IAS 17 basis) in line with expectations and seasonal profile. Net debt was £419.6m on an IFRS 16 basis
The group restructuring programme started in 2018 has progressed well with the restructuring in ASEAN proving successful. In June we announced Waterway will cease operations from October 2019
We have continued to make good progress in safety with a 30% year-on-year improvement in the accident frequency rate
The order book in excess of £1bn remains robust and is particularly strong in North America, offset by a decline in the restructured APAC division
In July we announced the reorganisation of our North American business, integrating the seven individually branded geotechnical foundation businesses into one Keller branded company. We expect this to drive material revenue growth in the future by providing the opportunity to offer our full range of products and services across the whole of our North American geographic footprint. The new structure will take effect in January 2020.
The Board's full year expectations are unchanged with a stronger second half anticipated. Full year revenue is expected to be broadly flat versus 2018 and an improvement in margin will drive a growth in profit. The group remains on track to meet year-end banking leverage target of net debt/EBITDA between 1.0x and 1.5x
Interim dividend of 12.6p per share declared, an increase of 5%
Alain Michaelis, Chief Executive, said:
"The first half of the year has been a period of significant activity for Keller, implementing a series of group-wide improvements. Our 2018 restructuring plan has been a strong step forward, demonstrated by the successful ASEAN turnaround, and we remain confident in APAC returning to profitability in the second half. We are also enhancing our North America division through a reorganisation programme which we expect to drive material revenue growth.
"Despite a weaker start to the year, first half results were in line with our expectations. Recent trading means we are entering the second half of the year with good momentum and expect a stronger second half performance, supported by a robust order book. Looking to the future, Keller remains well positioned to take advantage of strong underlying market fundamentals driven by the ongoing global demand for urbanisation and infrastructure growth."
For further information, please contact:
Keller Group plc
Michael Speakman, Chief Financial Officer
Caroline Crampton, Head of Investor Relations
(Interim)
www.keller.com
020 7616 7575
Finsbury
Gordon Simpson
James Kavanagh
020 7251 3801
A presentation for analysts will be held at 10.00am at
One Moorgate Place - Chartered Accountants Hall,
1 Moorgate Place, London EC2R 6EA
A live webcast will be available from 10.00am and, on demand, from 2.00pm at https://www.investis-live.com/keller/5d0211ec356b240b00a10ad1/ybdd
Notes to editors:
Keller is the world's largest geotechnical specialist contractor providing a wide portfolio of advanced foundation and ground improvement techniques used across the entire construction sector. With around 10,000 staff and operations across six continents, Keller tackles an unrivalled 7,000 projects every year, generating annual revenue of more than £2bn.