News article category
Workplace and people
Keller is proud to announce a funding contribution of £300,000 to UNICEF's COVID-19 Vaccines Appeal. This funding will help UNICEF to deliver two billion doses of vaccines by the start of 2022 for frontline health workers, social workers, teachers and those at highest risk.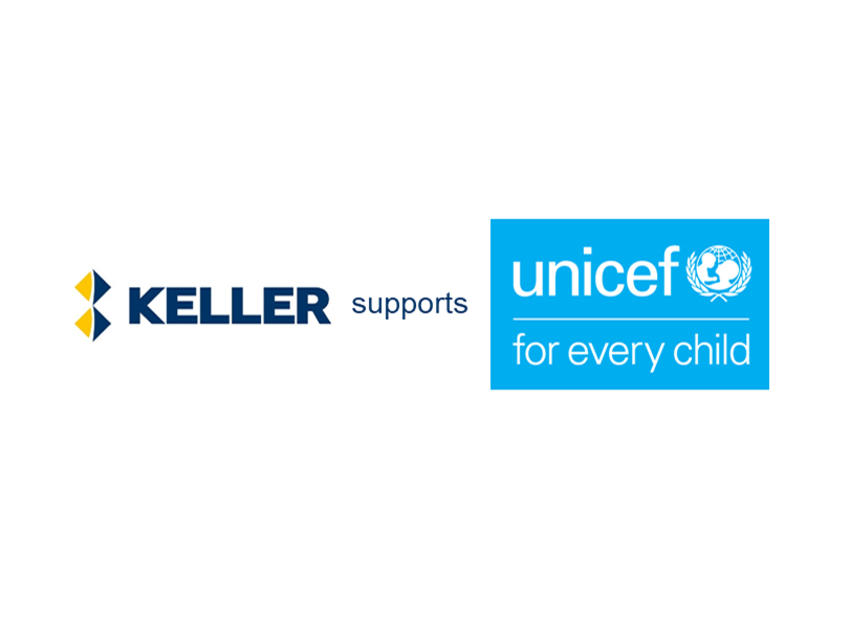 "The group has actively encouraged and supported employees to become vaccinated against COVID-19 wherever possible," says Mike Speakman, Chief Executive. "This funding contribution recognises the benefit of free vaccination that many of the group's employees and their families have received from their national governments and roughly equates to the cost of vaccinating the Keller workforce and their immediate families."
To date, UNICEF have delivered 164 million COVID-19 vaccines to 138 countries and territories. This is incredible progress but there is still much work to be done. Only 1% of respective populations in low-income countries have received a single COVID-19 vaccine dose (the global average has now reached 25.3%). UNICEF are working round the clock to secure and supply COVID-19 vaccines and our donation is supporting UNICEF to train and protect health care workers and provide treatments, test kits and syringes to help beat this pandemic.
"We hope other companies in the private sector will also support UNICEF and join the race to end COVID-19," adds Mike.