News article category
Corporate
Keller has acquired instrumentation and monitoring company, GEO-Instruments, in North America.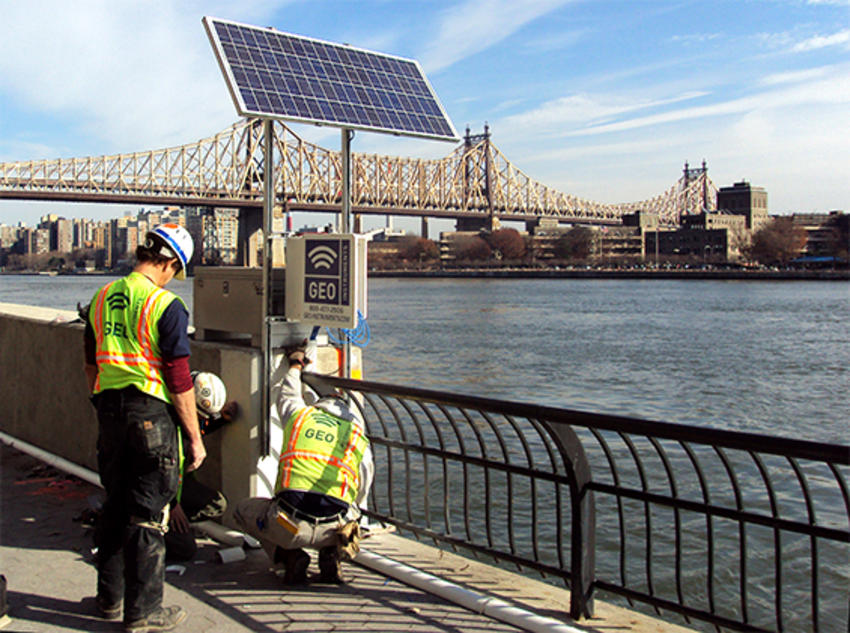 Instrumentation and monitoring is increasingly sought by clients to control construction quality or monitor structural, ground or environmental properties such as vibration or noise during project execution. GEO-Instruments supply, manufacture, install, and integrate monitoring systems for buildings, excavations, bridges, railways, roads, tunnels, dams, embankments, and slopes. It is based in Rhode Island, with offices in New York, Washington DC, Seattle, and San Francisco.
"This is an important step in strengthening our global capability in instrumentation and monitoring; helping us innovate and scale our operations, and supporting the trend for increasing technology in our market," says Joseph Hubback, Keller Group Strategy Director and Global Lead for Getec (Keller's global instrumentation and monitoring brand). "The acquisition fits well within Keller's strategic framework driving growth, leveraging the scale of the group and enhancing operations."
GEO-Instruments will operate as a division of Getec and be led by its former owner, Pierre Gouvin, as President. Getec in North America will fall under the management of Keller company Hayward Baker.
Notes to editors:
1. GEO-Instruments has annual revenue of around £4m.
2. Keller is the world's largest geotechnical contractor, providing technically advanced geotechnical solutions to the construction industry. With annual revenue of around £1.6bn, Keller has approximately 10,000 staff world-wide.
3. Keller is the clear market leader in the US, Canada, Australia and South Africa; it has prime positions in most established European markets and a strong profile in many developing markets.