News article category
Corporate
Keller's Board recognises the continued global challenges faced by our communities and is therefore announcing a new three-year partnership with UNICEF, starting with a funding contribution of £250,000 in 2022 towards its Core Resources for Children.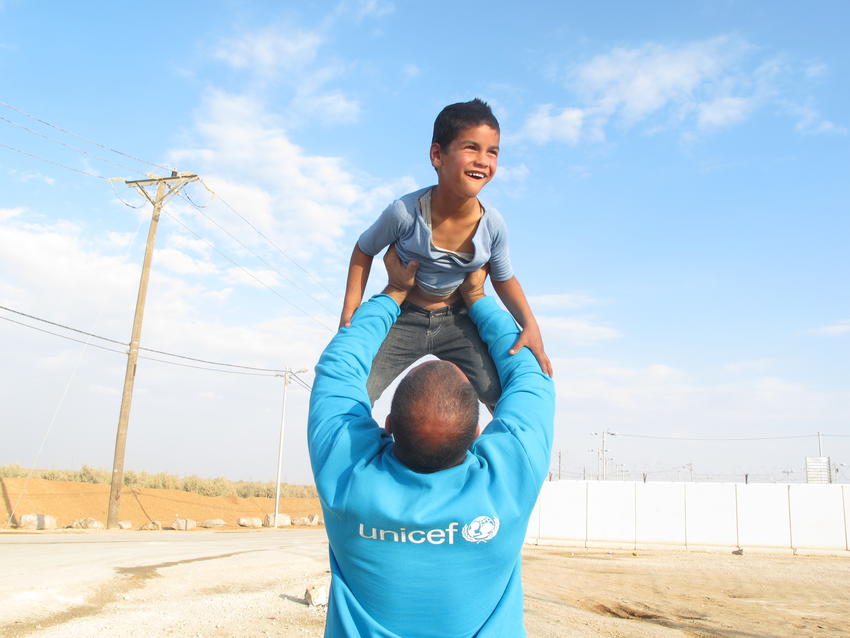 Kerry Porritt, Group Company Secretary and Legal Advisor comments:
"Our corporate purpose, 'building the foundations for a sustainable future', is at the heart of everything we do. Making Keller truly sustainable is about the future of our business and the world in which we want to operate. I'm delighted to announce the launch of this three-year partnership agreement between Keller and UNICEF, supporting children wherever and whenever the need is greatest."
UNICEF's Core Resources for Children provides help wherever the need is greatest. Whether it is for programmes working to tackle the devastating effect of the climate crisis on children's lives, or to help support children caught in conflict zones, our partnership will help UNICEF to continue to provide life-saving support to those families in need.
This announcement follows Keller's contribution during the COVID-19 pandemic, for which the Board approved funding of £300,000 to UNICEF. This helped teams work around the clock to distribute billions of doses of the COVID-19 vaccines to protect frontline workers, teachers and families everywhere.
Set up 75 years ago to provide immediate relief for children and families affected by World War II, UNICEF now operates in 190 countries, doing whatever it takes to help children survive, thrive and fulfil their potential, from early childhood through adolescence. UNICEF supports child health and nutrition, safe water and sanitation, quality education and skills building, HIV prevention and treatment for mothers and babies and the protection of children and adolescents from violence and exploitation.
Photo credit: UNICEF