News article category
Workplace and people
Keller Group plc (LSE: KLR) ("Keller", or "the Company"), the world's largest geotechnical specialist contractor, is pleased to announce that, after a rigorous and extensive global search, Michael Speakman, Interim Chief Executive Officer and formerly Chief Financial Officer, has been appointed permanent Chief Executive Officer with immediate effect.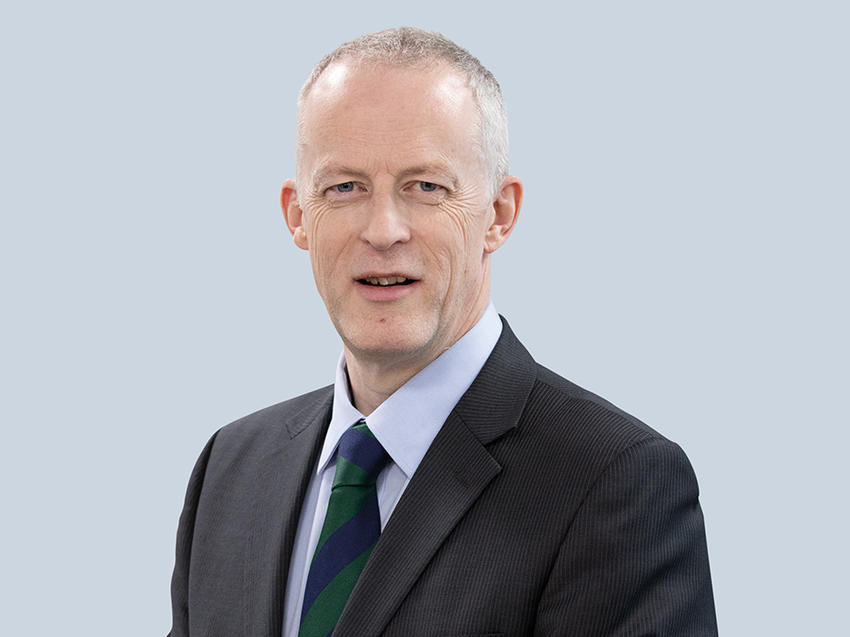 Keller also announces that Paul Withers, Senior Independent Director and Chairman of the Remuneration Committee, will retire from the Board at the conclusion of the Company's Annual General Meeting to be held in May 2020, having served on the Board for 8 years. Paul will step down as Senior Independent Director and Chairman of the Remuneration Committee with effect from 1 January 2020. Paul's retirement accords with Keller's on-going Non-Executive Director succession planning process and continued commitment to Board renewal.
Baroness Kate Rock, Non-Executive Director and Chairman of the Workforce Engagement Committee, will be appointed Senior Independent Director and Eva Lindqvist, Non-Executive Director, will be appointed as Chairman of the Remuneration Committee, both as at 1 January 2020.
Peter Hill, Chairman of Keller, commented:
"I am delighted to announce Mike's appointment as CEO. The Board and management is fully supportive of his appointment and we are all motivated in making Keller the high quality business it deserves to be."
Mike Speakman, Chief Executive Officer, said:
"I am honoured and excited to be leading Keller. The management team is committed to growing shareholder value and we will deliver this by the rigorous implementation of our newly enhanced strategy."
Paul Withers, Senior Independent Director, said:
"After 8 years on the Board of Keller, I have decided it is the right time to announce my retirement, to take effect after the Annual General Meeting in May 2020. I look forward to working with the Board to support Mike in the delivery of our strategy in the first part of next year."
For further information, please contact:
Keller Group plc
Peter Hill, Chairman
Kerry Porritt, Group Company Secretary and Legal Advisor
www.keller.com
020 7616 7575
Notes to editors:
Keller is the world's largest geotechnical specialist contractor providing a wide portfolio of advanced foundation and ground improvement techniques used across the entire construction sector. With around 10,000 staff and operations across six continents, Keller tackles an unrivalled 7,000 projects every year, generating annual revenue of more than £2bn.
For more information, please go to:
http://www.keller.com/investors.aspx and http://www.keller.com.
LEI: 549300QO4MBL43UHSN10
Classification: Inside Information (DTR Annex 1)
This announcement includes inside information as defined in Article 7 of the Market Abuse Regulation No. 596/2014 and is disclosed in accordance with the Company's obligations under Article 17 of those Regulations. On the publication of this announcement via a Regulatory Information Service ("RIS"), this information is considered to be in the public domain.
The person responsible for making this announcement is Kerry Porritt, Group Company Secretary and Legal Advisor