News article category
Corporate
Keller Group plc ('Keller' or 'the Group'), the world's largest geotechnical specialist contractor, announces that its subsidiary RECON Services, Inc (RECON) has been awarded a contract worth approximately US$160m (£120m) in revenue over a two year period, in connection with the development of an energy facility in the Gulf Coast region of the USA.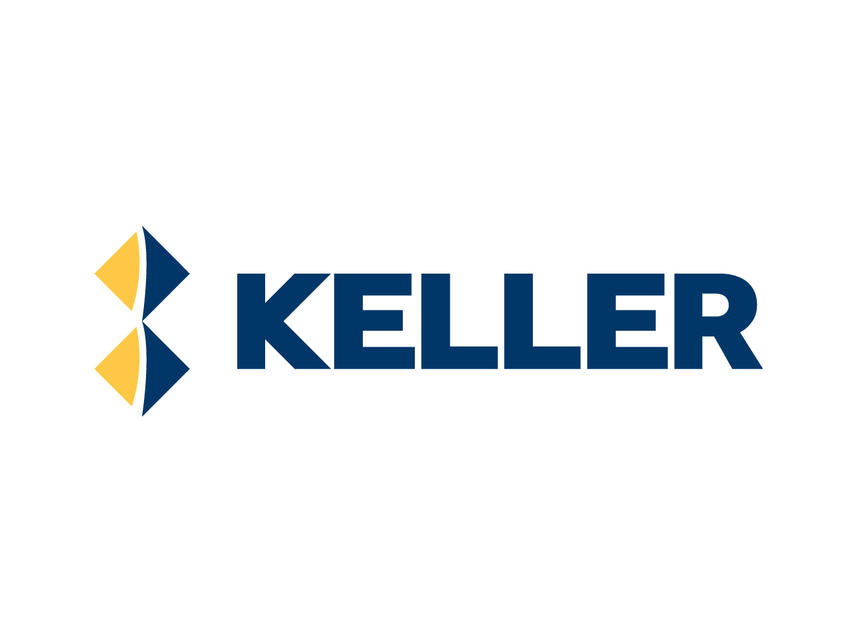 In July 2021, Keller acquired RECON, a specialist geotechnical environmental remediation and industrial services company headquartered in Houston, Texas, USA, for an initial cash consideration of US$23m (£17m), and an expected earn-out of US$15m (£11m) relating to certain future contract wins. 
The contract is expected to mobilise in 2022 and conclude in 2023 and comprises ground preparation, primarily through soil stabilisation, for the construction of an energy facility. The project is similar to work that RECON has performed at other energy facilities in the region. 
Once this project initially mobilises to site, a significant proportion of the additional acquisition consideration will become payable by Keller, in accordance with the earn-out provisions of the sale and purchase agreement for RECON.  
This project is a notable win for RECON and the Group and we believe there is significant potential for further similar projects in the USA especially along the Gulf Coast region. As well as the specialist geotechnical environmental remediation and industrial services provided by RECON, future projects will also potentially benefit from cross selling opportunities with Keller Foundations business and Keller's Florida based Moretrench Industrial business that, like RECON, focuses on environmental remediation activities.
I am delighted to announce the first substantial contract award for RECON following our acquisition of the company in July. This contract award reflects RECON's and Keller's excellent track record using soil stabilisation and Keller's extensive experience in similar energy construction projects around the world. The addition of RECON to the Group strategically aligns to our objective of increasing Keller's market presence in our chosen local markets, and leveraging the synergy opportunities available as a consequence of being part of the Keller Group". 
Keller Chief Executive
For further information, please contact:
Keller Group plc
Michael Speakman, Chief Executive Officer
David Burke, Chief Financial Officer            
Caroline Crampton, Head of Investor Relations
www.keller.com
020 7616 7575
FTI Consulting
Nick Hasell
Matthew O'Keeffe
020 3727 1340
Notes to editors
Keller is the world's largest geotechnical specialist contractor providing a wide portfolio of advanced foundation and ground improvement techniques used across the entire construction sector. With around 9,000 staff and operations across five continents, Keller tackles an unrivalled 6,000 projects every year, generating annual revenue of more than £2bn.
RECON is a specialist geotechnical environmental remediation and industrial services contractor working principally for industrial clients, many in the petrochemical sector, predominantly along the Gulf and East coasts of the United States. Its geotechnical work is focused mainly on the environmental remediation and solidification of soils, whilst its industrial services activities support the specialised needs of the power, mining and manufacturing industries. RECON was acquired by Keller on 14 July 2021.
Cautionary statements
This document contains certain 'forward looking statements' with respect to Keller's financial condition, results of operations and business and certain of Keller's plans and objectives with respect to these items. Forward looking statements are sometimes, but not always, identified by their use of a date in the future or such words as 'anticipates', 'aims', 'due', 'could', 'may', 'should', 'expects', 'believes', 'intends', 'plans', 'potential', 'reasonably possible', 'targets', 'goal' or 'estimates'. By their very nature forward-looking statements are inherently unpredictable, speculative and involve risk and uncertainty because they relate to events and depend on circumstances that will occur in the future. There are a number of factors that could cause actual results and developments to differ materially from those expressed or implied by these forward-looking statements. These factors include, but are not limited to, changes in the economies and markets in which the group operates; changes in the regulatory and competition frameworks in which the group operates; the impact of legal or other proceedings against or which affect the group; and changes in interest and exchange rates. For a more detailed description of these risks, uncertainties and other factors, please see the Risk Management approach and Principal Risks section of the Strategic Report in the Annual Report and Accounts. All written or verbal forward looking statements, made in this document or made subsequently, which are attributable to Keller or any other member of the group or persons acting on their behalf are expressly qualified in their entirety by the factors referred to above. Keller does not intend to update these forward looking statements. Nothing in this document should be regarded as a profits forecast. This document is not an offer to sell, exchange or transfer any securities of Keller Group plc or any of its subsidiaries and is not soliciting an offer to purchase, exchange or transfer such securities in any jurisdiction. Securities may not be offered, sold or transferred in the United States absent registration or an applicable exemption from the registration requirements of the US Securities Act of 1933 (as amended).
LEI: 549300QO4MBL43UHSN10. Announcement classification: 2.2 Inside information.