Keller is committed to reducing the carbon intensity of our work and increasing the quality and granularity of our carbon reporting.
Measuring carbon reduction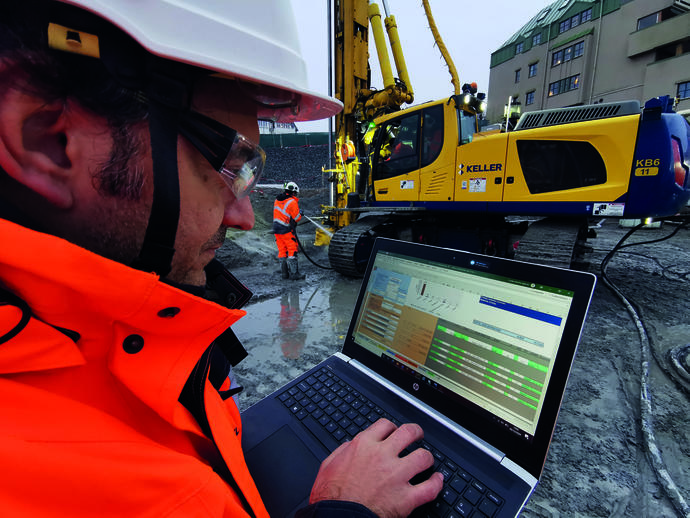 We measure our performance on carbon reduction, and wider climate change governance, in a number of different ways. 
 
We disclose our performance to CDP who assess the carbon intensity of our operations, as well as our ability to identify and mitigate climate-related risks and opportunities. 
 
Both Keller's Scope 1 and Scope 2 emissions are also independently third-party verified. This is an important step to properly monitor progress on our carbon targets and mitigate key climate-related risks.
In 2022, our overall Scope 1 and 2 emissions increased. This mostly reflects the acquisition of RECON in North America and an increase in the number of projects carried out compared to 2021. However, in terms of the carbon intensity of our operations, relative emissions actually continued to fall. This reflects the range of carbon reduction and efficiency improvements implemented throughout the year. It also means that Keller's total relative emissions have either remained level or fallen every year since 2017.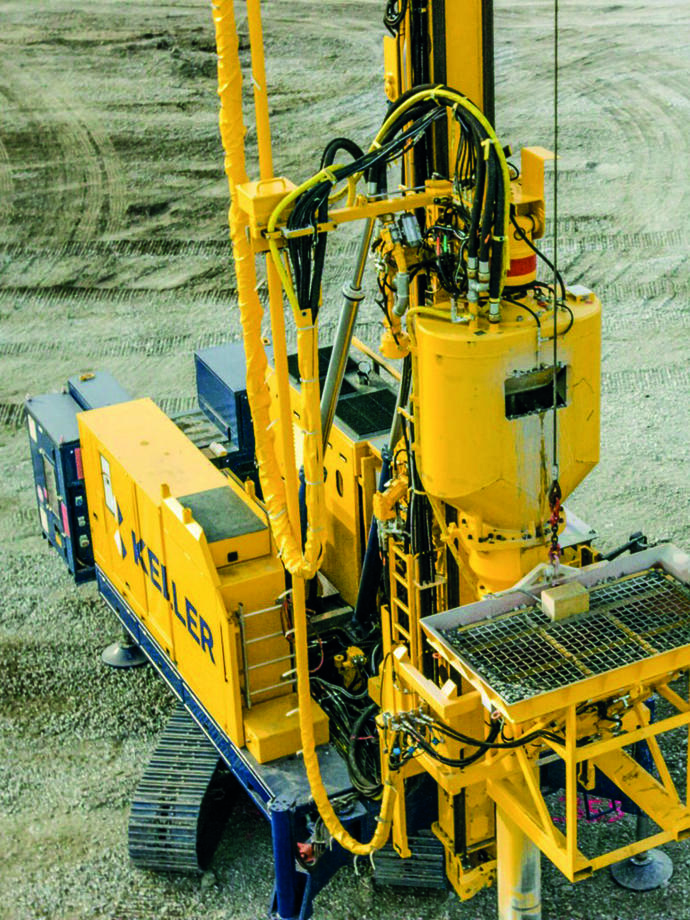 These mostly arise from the fuel use of our rigs and Keller vehicles.
Following the carbon hierarchy, we use Lean design and optimise site set-up to reduce the number of days we spend on site and thereby reduce emissions.
In terms of substituting emission sources, all the rigs we produced in 2022 were electrohydraulic or fitted with the latest tier 5 engines. This reduces our emissions on site, improves fuel efficiency and reduces our fuel consumption.
Through our in-house rig manufacturers, we are constantly innovating to develop more sustainable equipment. This includes work developing our first electric rig, the KB0-E. 2022 also saw the first year-long hydrogenated vegetable oil biofuel trials in our rigs. This initiative, alongside many others, represents stepping stones in our fleet and machinery decarbonisation strategy.
Although most of our emissions come from our rigs, our vehicle fleet is also a large source of emissions. Therefore, in North America, where vehicle emissions are largest, we are trialling hybrid trucks as a way to reduce carbon emissions and improve air quality. In markets with good electric charging infrastructure, we have also adapted company car schemes to encourage the uptake of hybrid and electric vehicles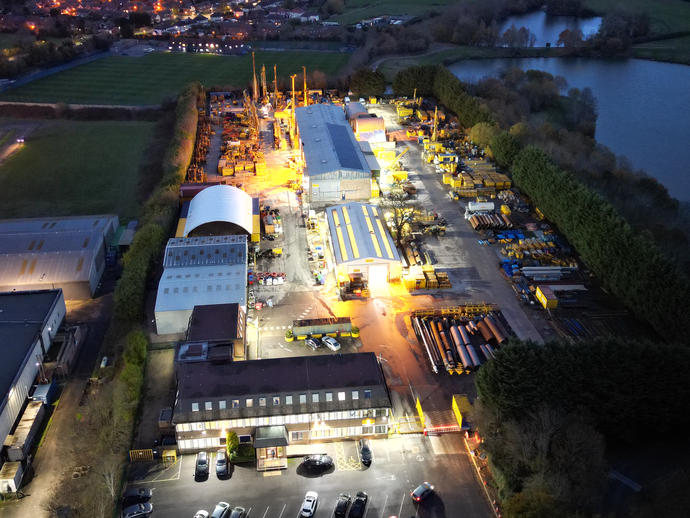 Scope 2: Indirect emissions from electricity
Scope 2 covers indirect emissions from the electricity we use. These emissions are mostly from office and maintenance yard operations.
In 2021, Keller linked leadership remuneration to a 10% reduction in market-based Scope 2 emissions, based on our 2019 baseline year. This was successfully achieved, with Keller seeing a 28% reduction on the baseline. Scope 2 emissions remained effectively level with 2021, even as employees returned to the office after COVID-19 restrictions were lifted in most markets.
Achieving the same emissions, despite a return to offices and an increase in yard use, is thanks to multiple carbon reduction initiatives. To help target these initiatives, Keller ran energy efficiency audits across all the divisions of our business. Using these audits, business units around the group have implemented recommendations, from installing LED 
lights, to replacing old single-glazed windows and educating employees about saving energy. We also have a number of branches trialling the electrification of equipment, such as forklifts and machinery, in their yards. Although this increases Scope 2 emissions, this offers an overall carbon saving over using diesel-powered equipment.
Some of our business units, such as in the UK and Germany, are now also procuring certified renewable power electricity for the first time. Taking this one step further, certain business units, such as Austria, Austral and the UK, generated their own renewable energy using solar panels. Additional business units, such as India and Poland, also plan to install solar panels in 2023.
Scope 3: All other indirect emissions
Scope 3 represents all other indirect emissions from Keller's supply network. We can have most impact on Operational Scope 3 which covers business travel, transportation of materials, and waste disposal.
Scope 3 business travel has increased since 2021 as COVID-19 travel restrictions continued to be lifted. We continue to encourage the use of video calls to reduce the need to travel between offices. At our sites, we also have initiatives like 5S and containerisation to reduce the number of trucks needed to mobilise and demobilise our equipment. We also look to reduce materials by designing for less and lower-carbon materials and encourage our suppliers to decarbonise.
We have now trained over 900 employees on the sector-standard EFFC–DFI embodied carbon calculator. This has enabled us to start proactively monitoring our Scope 3 emissions on key projects. More importantly, it also offers the opportunity to offer lower-carbon solutions to our clients, as well as helping identify carbon-intensive Scope 3 hotspots to target with future carbon reduction initiatives.
We are integrating measurement of our Scope 3 emissions  into the upcoming ERP project. This will also enable us to estimate a range of other sustainability impacts from our supply network.
Case study
Piling software cuts carbon
Keller's Central Europe and South-West Europe business units have developed new software that optimises piling projects, speeding up the design process and reducing carbon and costs.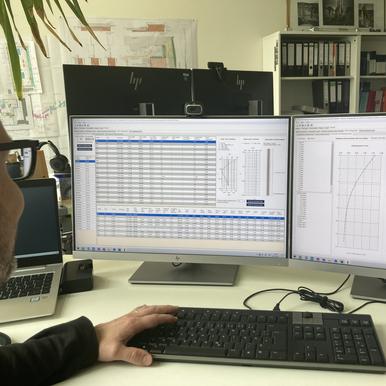 Severin Vollmert, Technical Lead for the CFA Competence Team, explains how to improve piling designs, and to do them faster.
"When you have lots of piles supporting different loads, you either find the pile in each section bearing the largest load and design them all to that specification, and you have a lot of over-designed piles, or you spend a long time working out the ideal design for each pile. Both approaches have inefficiencies."
Keller's new Pile Designer software allows users to calculate different pile types, diameters, soil profiles and steel reinforcements for the load of each individual node of a structure, all at the same time. The result offers simple comparisons across different solutions and an optimised design for each pile. The software also makes it much simpler and quicker to recalculate designs when faced with client changes.
Minimising a project's carbon footprint
Once the design is finalised, the calculations can be fed into rig technology, enabling the operations teams to drill each pile to exactly the right depth and install the precise amount of material. This cuts design time in half, whilst significantly reducing materials and embodied carbon and, consequently, the overall cost base.
The software has been trialled on six projects, with good feedback. The aim is to now encourage more design specialists to start using it and, because design standards vary so much, to look at whether it can be adapted for different markets.