At Keller, we already have a strong, established culture of keeping our people physically safe. To build on these strong foundations, we have increased our focus on all aspects of our people's wellbeing.
We believe that prioritising wellbeing not only enhances our employees' health and happiness, it makes good business sense, improving resilience, productivity and performance.
Our Foundations of Wellbeing
Our Foundations of Wellbeing is a global framework which explains our overall approach to wellbeing at Keller. These Foundations underpin everything we do and we give equal focus to each of them.
To equip our leaders with the tools to carry out wellbeing in a strategic way, we also have a Wellbeing toolkit, based on best practice specific in our industry. Driving wellbeing means supporting our people's unique and individual needs.
View our global wellbeing framework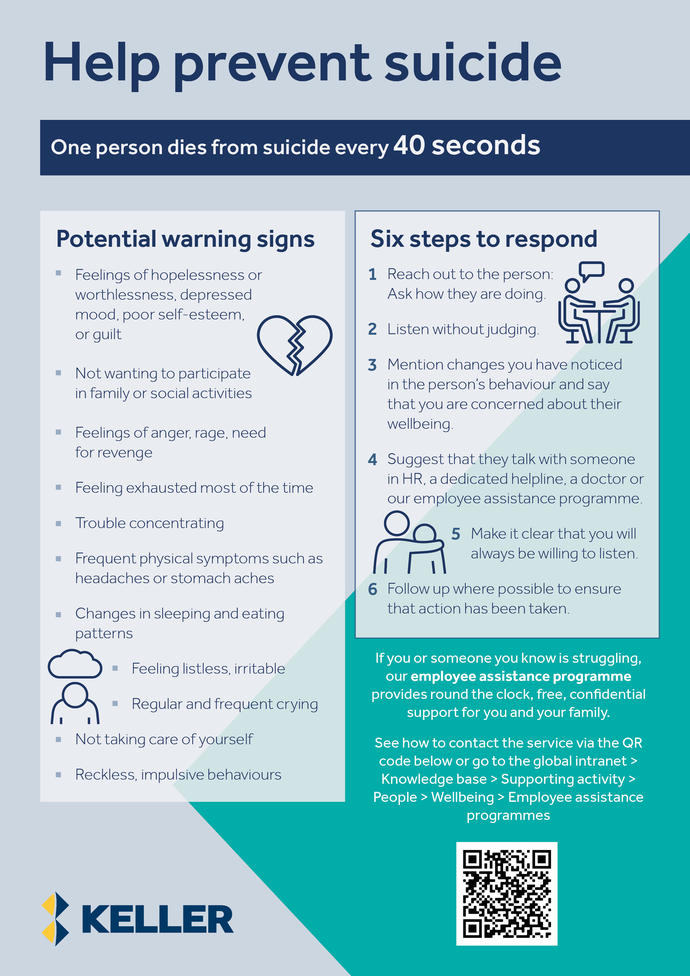 We have extended our employee assistance programmes so employees and their families in every business unit can benefit.
From time to time, everyone experiences situations that affect their general wellbeing. Dealing with COVID-19 has been particularly challenging for many people. This came through in Keller's COVID-19 employee survey, as well as its employee focus groups.
As a result, we extended our employee assistance programmes to ensure global coverage this year. The programmes offer practical information and free counselling on a variety of topics for employees and their direct family.