At Keller, we already have a strong, established culture of keeping our people physically safe. To build on these strong foundations, we have increased our focus on all aspects of our people's wellbeing.
We believe that prioritising wellbeing not only enhances our employees' health and happiness, it makes good business sense, improving resilience, productivity and performance.
Our Foundations of Wellbeing
Our Foundations of Wellbeing is a global framework which explains our overall approach to wellbeing at Keller. These Foundations underpin everything we do and we give equal focus to each of them.
To equip our leaders with the tools to carry out wellbeing in a strategic way, we also have a Wellbeing toolkit, based on best practice specific in our industry. Driving wellbeing means supporting our people's unique and individual needs.
View our global wellbeing framework
Case study
New global health initiative
In 2022, we gave employees the chance to take part in VP GO, a global health initiative.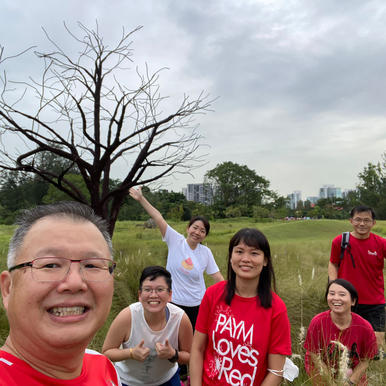 The main part of VP GO is a team challenge – Destination GO. Employees form teams of up to seven people. Every day over nine weeks, participants record and enter their daily step count from walking or running (with 'conversions' for cycling, swimming etc) into the VP GO app or website.
The site adds individual step counts to their team's total and converts this to a kilometre/mile distance. It then plots the team's progress along a virtual tour of the world and shows how they're doing compared to other Keller teams.
The more active employees are, the further they go and the healthier they become. As they progress, employees can also see how they're doing against other Keller teams and find out more about the places they've reached.
As part of the programme, people can also take part in three, seven-day personal mini health and wellbeing challenges, and get access to additional resources, including an optional baseline health assessment online, daily health and wellbeing cards, healthy habit tracking and peer to peer social groups and challenges.
Some 1,500 employees took part in Destination GO, racking up 530 million steps collectively and travelling 265,000 miles, virtually, from Canada to Egypt and on to Australia.
VP GO has encouraged many of our employees to put greater focus on their physical and mental health and wellbeing, and develop and maintain new positive lifestyle habits."

Group HSEQ Director