We recognise the importance of collaborating with organisations that understand our values and commitments, and the ways of working and the standards by which we operate. Partnering with these 'likeminded' organisations helps us drive change in our organisation and the wider geotechnical industry.
Industry partnerships
Many of our senior managers play key roles in the geotechnical professional associations and activities around the world.​ 
In Europe, a number of employees are part of the European Federation of Foundation Contractors (EFFC). In Keller North America, employees are active participants in geotechnical engineering and construction trade groups, including the Deep Foundations Institute (DFI), ASCE/Geo-Institute and ADSC International Association of Foundation Drilling. Our North American engineers also hold leadership positions on multiple national technical committees (including committees on sustainability) and local and university chapters; many have served as members of the board of directors for these organisations. Finally, in AMEA, Keller plays an important role in the local professional societies, with Keller employees holding leading positions in multiple trade associations, including in ASEAN and India.​ ​
We also support trade conferences across our divisions, including the combined American and European trade conference.​ ​
Sustainability is an increasing focus in the industry. We work with a number of universities on sustainability initiatives, focusing on whole-company innovation, specific geotechnical products like grouting and vibro stone columns, and key geotechnical projects.​​
We wrote the sustainability overview for the European Federation of Foundation Contractors and helped draft the American DFI sustainability guide. We are also helping to compile sustainability best practice guides with the European and American trade associations​.
Charitable partnerships  ​
Our business units support a broad range of groups and charities, depending on what is most important to them locally. This may involve fundraising or donating money, time or skills.​​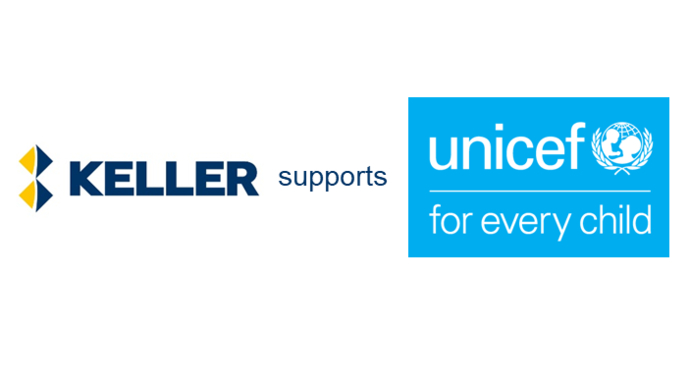 Keller has donated £300,000 to UNICEF's COVID-19 Vaccines Appeal. This has helped UNICEF deliver more than two billion doses of vaccines for frontline health workers, social workers, teachers and those at highest risk. This funding contribution recognises the benefit of free vaccination that many Keller employees and their families have received from their national governments. It roughly equates to the cost of vaccinating that Keller workforce and their immediate families.
We have actively encouraged and supported our employees to become vaccinated against COVID-19 wherever possible."
Chief Executive Officer