We focus on improving our impact on the local communities in which we operate. We also focus on ensuring our solutions offer resilience for cities and communities facing the physical risks of climate change.
Improving our impact on communities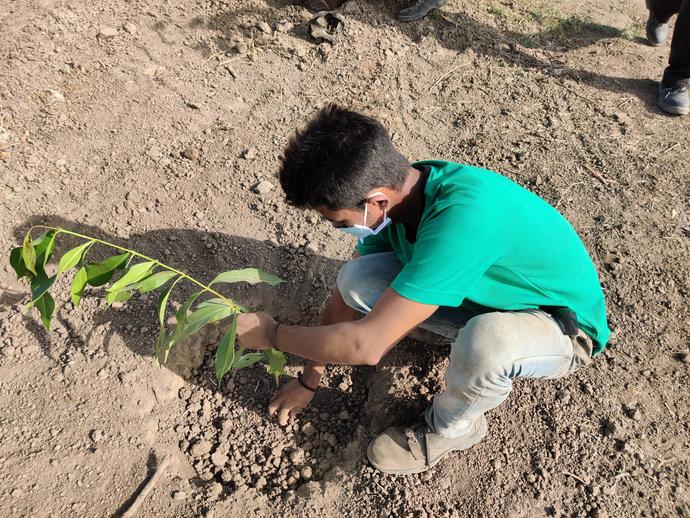 Many of our business units work with local organisations and wildlife trusts to improve their local environment. For example, our India Business Unit used cement left over from one project to make bricks for local community construction projects.​
As subcontractors and contractors on site in urban areas, we make use of dust suppression and baffling to minimise the impact of dust and noise on the local environment.​
We also typically use local material suppliers to support local businesses, reduce transport distances and reduce congestion around our sites.​ ​
We recognise that every community and city that we operate in has different sustainability needs. So, alongside our group-wide commitments, each of our business units have their own local sustainability priorities. 
Reducing climate change risks 
On treating the physical effects of climate change, we work on flood defence projects and projects focused on ground remediation that treat desertification. We continue to develop our product portfolio to meet these growing markets and promote these products to clients.
Case study
Sustainable solution sets Keller apart
We are committed to improving our environment impact by offering clients more environmentally sustainable solutions wherever possible. Strengthening weak soils with columns of compacted crushed concrete, recycled from other construction projects, is one such solution.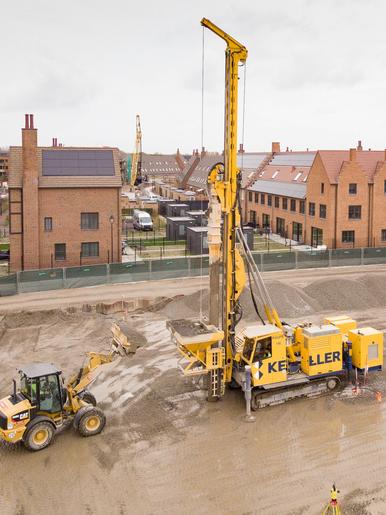 Tudor Park is an upscale housing development project in Hoofdorp, near Amsterdam. We proposed vibro stone columns for a multi-storey, 31-unit apartment block as the best technical economical and sustainable ground improvement solution. The technique involves penetrating the ground using a depth vibrator, filling the void with crushed recycled concrete and then compacting it with the vibrator. Each column is then checked for quality, and surveys are carried out to ensure the soils in between meet the required density.
The process is, fast, easy to do and doesn't require any additives such as cement. The methos is also ideal for containment ground, as it doesn't create any spoil that would otherwise have to be disposed of.
We estimate that using stone columns on this project, rather than heavy foundation using cement and steel, saved around 260 tonnes of CO2e. This is equivalent to saving 56 cars running for a whole year. Using recycled materials also saved some 2,500 tonnes of aggregate from being mined.
Solutions like this demonstrate our commitment to a more sustainable future. We look forward to offering many more clients quality, low-carbon solutions for both infrastructure and residential projects."

Project Manager, Central Europe